University Advising Center
Quick Links for Freshmen
---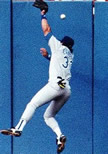 HEADS-UP!!
Second-Semester Freshman Mandatory Advising!
All students are required to see their Advisor during their second semester before registering for classes. Click here for more information.
---

Credit Card Podcast

Get Involved Podcast
1. Make a reservation to attend DOG DAYS : New Student Orientation at Fresno State
All new undergraduate students are required to attend DOG DAYS. This is your opportunity to meet with an academic counselor, familiarize yourself with campus services and involvement opportunities, and get help with online class registration.
In order to register for classes at DOG DAYS, you must have your ELM and EPT scores reported to Fresno State prior to your DOG DAY.
2. Register to take the Entry Level Math Exam (ELM) and the English Placement Test (EPT)
Unless you are exempt from taking the ELM and EPT, you will need to register to take these exams during your senior year of high school. The results of these exams must be mailed to Fresno State before you may register for your first semester at Fresno State.

Click here to register to take the ELM/EPT at Fresno State.

Click here to register to take the ELM/EPT at a CSU campus nearest you.
3. Understand your ELM Score
A passing score for the ELM is 50. If you do not score 50 or above, you must fulfill remediation requirements within your first two semesters as specified below:
If you scored between 32 and 48, you must successfully complete Math 4R before taking the General Education Quantitative Reasoning (B4) requirement. Math 4R is a one-semester remedial Intermediate Algebra course.
If you scored 30 or below, you are strongly encouraged to take Math 1RA and Math 1RB before taking the GE-B4 requirement.
4. Understand your English Directed Self-Placement Options
Visit the English Department Directed Self-Placement website for more details.
5. Register to take University 1
University 1 is a 3-unit course designed to help you succeed as a college student. It will help you develop skills for lifelong learning and achievement. As a bonus, it satisfies the GE area E requirement!
6. Take advantage of your Campus Resources!
Learning Center

Get Involved

GoBulldogs.com
Campus Map
My Fresno State Portal
Catalog
DOG DAYS
Residential life
7. Meet with your advisor each semester
Advisors will keep you informed of remediation policies, recommended classes, and major courses that are only offered in certain semesters. They can also help you explore career options in your major. Be sure to take advantage of the Tips for First-Year Student Success .