University Advising Center
Undergraduate Majors of Famous People
Here is some proof that picking the "right" major is often overemphasized.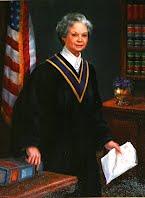 Juanita Kidd Stout was a Justice of the Supreme Court of Pennsylvania from 1988 to 1989. She was the first African American woman elected to any judgeship in the United States. She attended Lincoln University and her undergraduate major was MUSIC.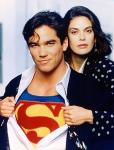 You might have never guessed these two actors majors.

Dean Cain attended Princeton University and graduated with a Bachelor of Arts in HISTORY.

Teri Hatcher started to follow in her parents' footsteps and her major was MATH and ENGINEERING at De Anza College.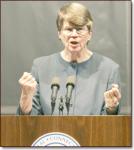 Janet Reno was the Attorney General of the United States from 1993-2001.

She attended Cornell University and her undergraduate major was CHEMISTRY.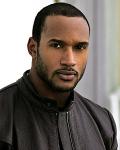 Before becoming a well-known actor, Henry Simmons attended Franklin University.

He received a BUSINESS ACCOUNTING degree and started working for a Fortune 500 company.

He was unhappy with his job and decided to take some acting classes.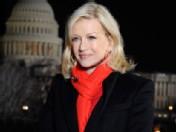 Diane Sawyer is a well-known ABC news anchor and is also known for her years as a host for the show Good Morning America.

She also served in the administration of US President Richard Nixon.

She was an ENGLISH major at Wellesley College.
Unless you choose a career which requires technical or specialized training such as engineering or nursing, your choice of a major does not dictate what careers you will be able to enjoy.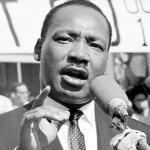 Dr. Martin Luther King Jr. entered Morehouse College at age fifteen without graduating from high school.

He graduated with his Bachelor of Arts degree in SOCIOLOGY in 1948, and he received his Bachelor of Divinity from Crozer Theological Seminary in 1951.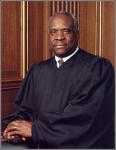 Associate Justice of the U.S. Supreme Court Clarence Thomas was elected chairman of the Equal Employment Opportunity Commission by Ronald Reagan in 1981. He was nominated by George W. Bush for a seat on the United States Court of Appeals for the District of Columbia Circuit in 1991.

He completed his Bachelor of Arts in ENGLISH LITERATURE at the College of the Holy Cross.
Of course, sometimes your major is directly related to your career.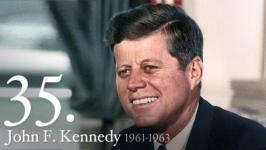 John Fitzgerald Kennedy, also know as Jack, was the 35th president of the United States from 1961 until his assassination on November 22, 1963.

His major at Harvard was INTERNATIONAL STUDIES.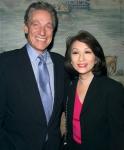 Successful news anchor and reporter Connie Chung received her degree in JOURNALISM from the University of Maryland.

Television tabloid show host, Maury Povich received his degree in TELEVISION JOURNALISM from the University of Pennsylvania.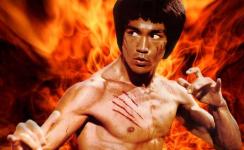 Bruce Lee was a great martial artist, martial arts instructor, actor, and director.

He attended the University of Washington studying DRAMA and PHILOSOPHY.
Below is a list of some more people you may find interesting along with their choice of college major.
This_is_caption
Name
Major

Art Garfunkel, musician

Barbara Walters, broadcast journalist

Carly Fiorina, former CEO of Hewlett-Packard

David Souter, US Supreme Court Justice

Dick Cheney, Vice President of the US

Elizabeth Peters, author

George W. Bush, President of the US

Jason Alexander, actor

Katie Couric, broadcast journalist

Kevin Kostner, actor

Kevin Kline, actor

Kurt Vonnegut, Jr., author

Larry Niven, author

Lisa Kudrow, actress

Mario Cuomo, former Governor of NY

Mia Hamm, retired professional soccer player

Michael Crichton, author

Michael Eisner, former CEO, Walt Disney

Natalie Cole, musician

Sally Ride, Astronaut & first woman in space

Spike Lee, director

Steven Spielberg, director

Ursula K. LeGuin, author

Vince McMahon, owner WWE

Willard Scott, Today show weatherman

Mathematics

English

Medieval History & Philosophy

Philosophy

Political Science

Anthropology

History

Acting

American Studies

Business Marketing & Finance

Theatre & Drama

Anthropology

Mathematics

Biology

English

Political Science

Anthropology

English

Child Psychology

English

Mass Communication

English

Anthropology

Business Administration

Religious Studies