University Advising Center
FAQs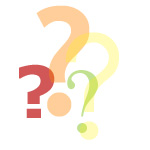 What does "undeclared" mean?
"Undeclared" is a term used by the university for students who have not decided on or declared a major. Other institutions use terms such as "undecided" or "exploratory." "Undeclared" is also sometimes used by students who are changing their major and wish to be formally undeclared during the transition time between majors.
Where do I go for academic advising while I am undeclared?
The University Advising Center is the place to go for a variety of services, including undeclared-student advising. Academic counselors will advise undeclared students until a major is declared. A variety of services are offered to help students achieve their educational goals and effectively use the resources of the university. To schedule an appointment call 559.278.1787 or visit Joyal Administration, Room 224.
Where do I go to get help with choosing a major?
The University Advising Center, Joyal Administration, Room 224. Call to schedule an appointment at 278-1787.
Career Development Center, Thomas, Room 103. For an appointment with a career counselor call 278-2381.
If you have an interest in a certain major, meet with the College Advising Center for that department.
While I am undeclared how do I know that I will be on track for a degree?
This is a factor that will need to be carefully considered. By having an undeclared major there is no guarantee you will be on track to receive a degree. It is important to meet with an academic counselor at least once per semester for advice about completing General Education requirements and to assist with declaration of a major. The faster a decision is made about declaring a major the more likely you will be on track for a degree.
Until a decision is made regarding a major, courses that fulfill General Education (GE) requirements should be taken. However, the longer the major exploration process is delayed the likelihood increases of missing opportunities to select courses that can double count for the major as well as GE.
When am I required to declare a major?
Undergraduate students entering the univerisity without a major are strongly encouraged to declare a major before the term in which 45 units are completed. Students must declare a major no later than the term in which 60 units are completed. Undergraduate transfer students with 60 or more units must declare a major before registration begins for their second semester.
How do I declare my major?
Download a "Change of Major Request" form, or pick one up at the Admissions & Records service windows located in Joyal Administration, north lobby. An approval signature is required from the department of the major you want to declare. The completed form is returned to the Admissions & Records service windows where your new major will be recorded within a few days.
Can I change from a declared major to undeclared?
See an academic counselor in the University Advising Center. A counselor will help with the exploration process. Or, you may see a career counselor in the Career Development Center. To officially change from a declared major to undeclared a "Change of Major Request" form must be completed and filed in the same manner as declaring a major described above. However, you still must have a declared major by your 60th unit or a registration block will be placed.
Since I do not have a major yet, how do I know which classes to take?
Students who are exploring their options and have not declared a major can take General Education courses that are broadly applicable to graduation requirements, introductory courses in majors of potential interest (some of these may fulfill General Education requirements), as well as elective courses that are designed for first-year college students (Community Service, KAC, or other appropriate courses).
Can I see a department advisor if I am uncertain about a major?
Yes! If you have an interest in a major, meeting with a department advisor will be helpful as you explore possible major options. This is another step to help you make a decision about which major to declare.
Should I visit potential worksites to help me decide on a career/major?
If you have careers in mind that interest you, it will be helpful to meet with people who are actually doing the type of career you want. These individuals can share information about day-to-day activities, the work environment, advancement opportunities, etc.