University Advising Center
Still Have Questions?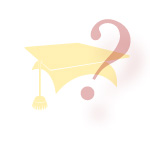 After attending workshops and using the resources and information supplied, you may find you still have some questions. Where do you go?
The Office of Advising Services assists undeclared students and provides General Education advising to the general student population. Academic counselors can also help familiarize deciding students with the major/career exploration process. To schedule an appointment with an academic counselor, call 278-1787, or drop by Joyal Administration, Room 224.
DOG DAYS: New Student Orientation for students entering in fall 2013 will begin in June 2013 and continue through July. Reservations will be available beginning in April at the DOG DAYS website, www.fresnostate.edu/studentaffairs/dogdays/.
The Career Services Office provides a wealth of career and major-related resources and information. All too often, students only visit this office when preparing to graduate and seek employment. However, career counselors are available to provide assistance with major/career assessment testing, interpret test results, help identify possible majors, and direct students to the many resources pertaining to career information. This office is located in Thomas, Room 103, or call 278-2381 to schedule an appointment with a career counselor.
Major department offices and advisors within these departments are the experts regarding this particular field of study. Advisors can provide you with information about major requirements as well as career opportunities within this field. Don't hesitate to seek out information from academic departments, individual faculty members and others in order to expand your understanding of the world of work, future trends and professional opportunities.
Don't be afraid to ask questions! After all, obtaining answers to questions is all part of the exploration process.