University Advising Center
Majors and Minors at Fresno State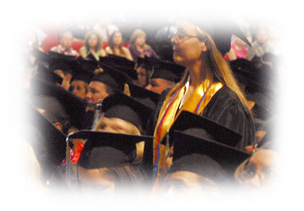 A high-quality education is offered to students at California State University, Fresno. Undergraduate degrees and programs are offered in the liberal arts and sciences and in a variety of professional-related areas, such as agriculture, business, engineering, health science and education. Many of Fresno State's disciplines have received accreditations, certifications, national and international acclaim or other special recognitions.
Spend some time exploring the majors offered at Fresno State and identifying those of possible interest. Then, read about the major and department, courses that are required, and course descriptions. In this way you will gain a better understanding about the field of study and be able to determine which one, or ones, spark an interest.
Fresno State is sure to have a major that would be of interest to you. However, remember your choice of a major does not necessarily dictate what careers you will be able to enjoy, unless technical or specialized training and education is required. Selecting a major that interests you is only the first step to creating a career path that can lead you on an exciting and memorable journey.
To check out majors and minors offered at Fresno State, just click on:
www.fresnostate.edu/catalog