University Advising Center
Major Exploration
How do I select a major that is right for me? This can be a very overwhelming thing to think about. Start by taking some self assessments or completing some of our worksheets to begin the process. These can be reviewed with your academic counselor in the University Advising Center.
exploration handout
Assessment
What does it measure?
How to take it
Focus 2
Interests, Values, Personality, Skills, Leisure
Register here with your Fresno State email address. Access Code: bulldogs
California Career Zone
Interests,

Skills,

Work Importance
Register here
O*Net Career Exploration Tools
Abilities, Interests, Work Importance
Access here
Select the ONE theme that you most align within your major search. Complete the worksheet prior to meeting with your academic counselor.
How Do I Select a Major That's Right For Me? This is a process. Think through the following: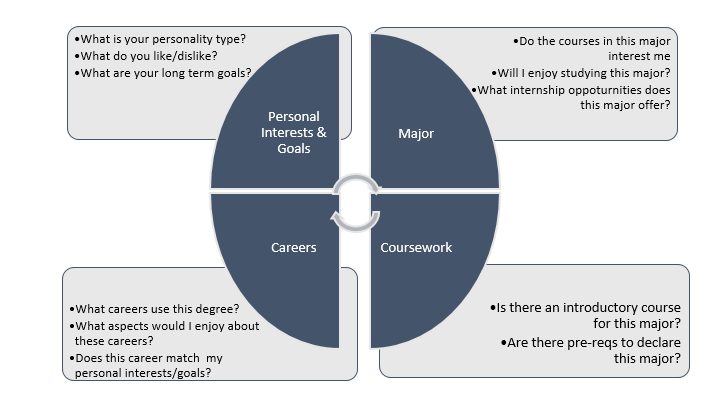 Adopted from CSU Fullerton