Office of Financial Aid and Scholarships
Office of Financial Aid and Scholarships
COVID-19 Updates
Phone Appointments with Counselors: In order to help reduce the spread of COVID-19, we are implementing phone appointments to better serve you! To get in touch with us, please call us at (559) 278-2182.
For Submitting Documents: Most of the 2020-2021 documents will be submitted through our new Student Forms portal, however, if you need to still to submit documents to our office, the fastest way to submit documents is to fax them to us. You can fax them to 559.278.4833 or you can email your documents as attachments to our fax machine at 5592784833@fax.csufresno.edu. You can also mail your documents, but please note that this will take longer to process.
Did you know that the Financial Aid and Scholarships Office awarded over $250 million to 80% of our students in 2018-2019?
The Financial Aid and Scholarships Office here at Fresno State is happy to help you navigate the financial aspects of your college career! Help us help you by checking your Fresno State e-mail and student portal regularly - it's primarily how we will get in touch with you regarding your financial aid. To stay in the know on the latest financial aid topics, like and follow our Facebook page below!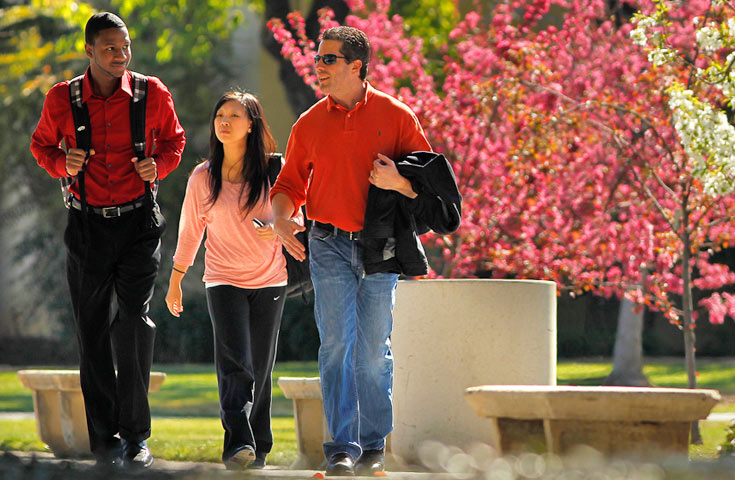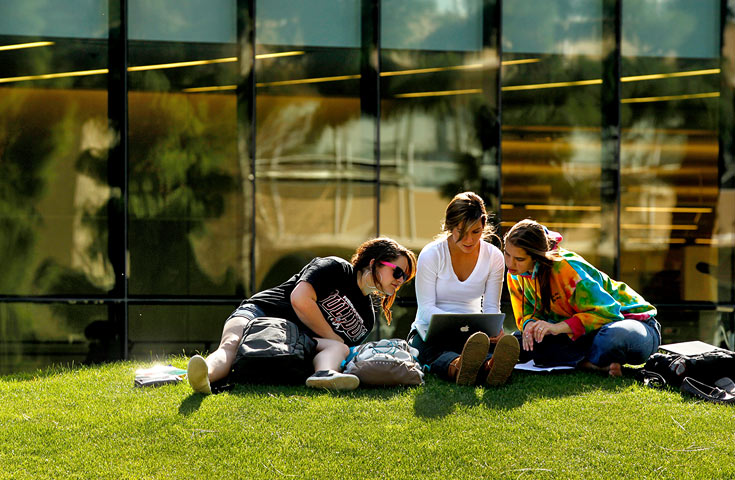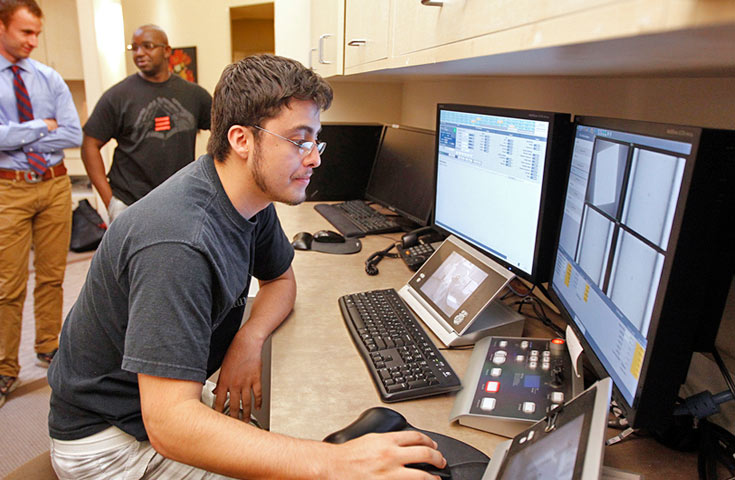 Hot Topics
With the safety of everyone in mind, we have moved to a virtual setting and are serving you like never before!
Call us at 559.278.2182 for answers to your questions! If we aren't able to help you on the spot, we can make a phone appointment at a time that is convenient for you to speak with a counselor!
Chat with us from our webpage! You'll see a little box appear at the bottom of your screen where we will be available to chat or take a message.
Send us an email at financialaid@mail.fresnostate.edu but remember, we cannot accept documents to this email.
How can you submit documents?
Email attachments to our fax by sending your email to 5592784833@fax.csufresno.edu
Fax documents to 559.278.4833
Submit appropriate documents electronically through our Student Forms portal. You will be directed to this portal through To Do items on your Student Center.
Mail documents to our office (not advised, as this is the slowest way to get documents to us!)
Stay safe!
Fresno State offers emergency grants for CSU students experiencing financial hardships due to the COVID-19 pandemic. These funds have been made available through the the U.S. Department of Education's Higher Education Emergency Relief Fund (HEERF) .
The CARES Grants were disbursed to students during the Spring 2020 term. The HEERF II Grants will be disbursed to students during the Spring 2021 term.
The CSU Cares Program offers emergency grants for Undocumented and International CSU students experiencing financial hardships due to the COVID-19 pandemic. These students did not qualify for funds available through the the U.S. Department of Education's Higher Education Emergency Relief Fund (HEERF). These grants are funds allocated through the CSU.
What you'll need for the 2021-2022 application:
Your FSA ID (Not sure? Go to FSAID.ed.gov to get it)
Your social security number
2019 Federal tax information, W-2s, and other records of money earned
2019 untaxed income information
Current bank statements and records of investments (if applicable)
If you are a dependent student (meaning your parents' information must be reported as well) you will also need most of the above information for your parent(s).
NOTE: If you are completing your 2020-2021 financial aid application, you will use income information from 2018.
The priority filing deadline is March 2, 2021. Don't delay, get yours done today!
Even though the priority deadline has passed, we still encourage you to complete the appropriate application to be considered for financial aid for Fall 2020, Spring 2021, and Summer 2021 semesters!
Awesome, nice work!
For 2020-2021: It can take a couple of days for us to receive your financial aid application, but you will want to keep an eye on your account in case any To Do items are needed! You'll want to submit them ASAP so that we can continue processing!
NEW for 2020-2021: We have a new Student Forms portal where you can complete, sign and upload most documents electronically. You'll be directed to create an account from your To Do item in your my.FresnoState Student Center. For more information and helpful tutorials, click here.
For 2021-2022: We will begin loading the financial aid applications early 2021. You may start to see financial aid To Do items on your Student Center as early as March 2021.
Financial Aid awards can be made up of any combination of Grants, Scholarships, Loans, and/or Work Study to see the breakdown.
Normally awards are broken down between the fall and spring semester, but there are instances when they can be for a single semester only. Summer is awarded separately. Log in to your Student Center and click "View Financial Aid" to see how your awards are broken down.
Your financial aid is disbursed no earlier than 10 days prior to the start of classes. Depending on the awards, it will first pay what you owe the university for the semester, and if there is a remaining balance, a refund will be issued to you. Make sure to select your refund preference with BankMobile from your my.FresnoState account if you're expecting a refund! For more information about BankMobile, visit this link: https://bankmobiledisbursements.com/refundchoicessso/.
Disbursements are happening twice a week on Wednesday and Friday during the first half of the semester and then will happen at the end of each week for the last half of the semester.
For more information on refunds, contact Student Accounts or call 559-278-2876.
If you aren't doing well in school, or you've taken more credits than are needed to graduate, you could lose financial aid eligibility. Click to see what you need to do to remain eligible!
Should you find that you are not meeting the SAP criteria, you will be given a "warning" for the upcoming semester. This will give you the opportunity to get back in good standing with the SAP Policy. If you don't meet the SAP requirements after this warning semester, you'll be ineligible for federal aid. An appeal process is available should this occur! Please contact our office for more information or see our SAP policy!
Fresno State Quick Contacts
Follow us on:
Office Information
Open:
7:00am - 3:30pm
Phones are turned off at 3:15 pm.
P: (559) 278-2182
F: (559) 278-4833
Financial Aid Office
Joyal Administration
North Lobby
Mailing Address
5150 North Maple Ave
M/S: JA64
Fresno, CA 93740
FAFSA School Code: 001147