Services for Students with Disabilities
SSD's Frequently Asked Questions (FAQ)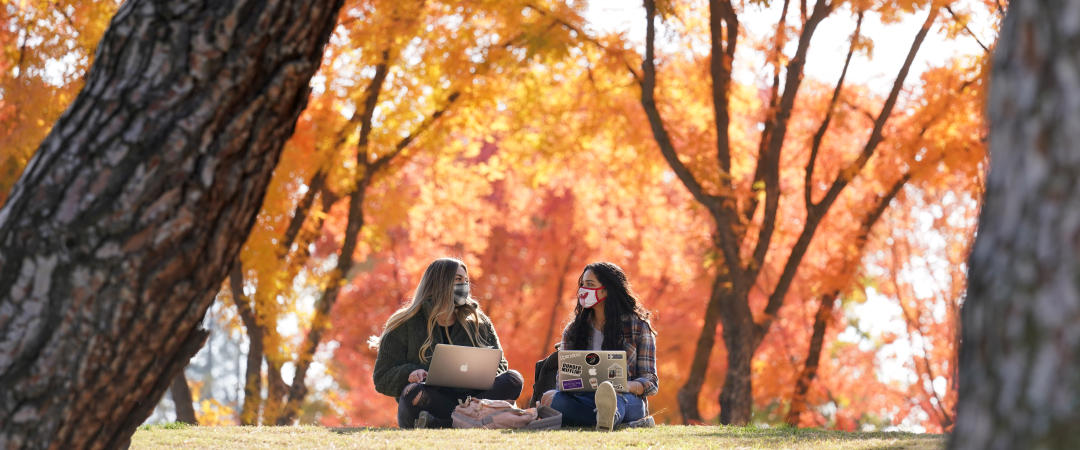 The office of Services for Students with Disabilities (SSD) offers quick answers to commonly asked questions pertaining to the SSD office. More information is provided below on SSD's Frequently Asked Questions (FAQ), please contact the SSD office by email at ssdstaff@mail.fresnostate.edu or by phone at 559-278-2811 for more information.
SSD Office FAQs
While no formal documentation may be necessary to establish accommodations, the following may help guide the conversation with your AAS and provide additional information in relation to the disability: Medical Record, Psychoeducational testing, School Records (IEP, 504, etc.), Documentation from your community college. Please visit SSD's
Apply for Services website
for more informaiton.
The mySSD Portal is an online accommodation management system designed for students to request academic accommodations as well as assist faculty members in being able to implement the accommodations in their course. Please access the mySSD Portals below.
We currently do not do any onsite testing. We can provide community resources for assessments. Please contact the office for more information.
Please contact your Access Specialist or contact the office to schedule an appointment to discuss any concerns.
Access Specialist Services FAQs
For academic advising and information about your DPR and path to graduation, you will want to see your
Major Advisor
. Your Access Specialists are able to assist with accommodations, disability related concerns, professor concerns as well as some general academic advising (adding/dropping a class, etc.).
Services are based on a student's disability and functional limitation in the academic setting. Your accommodations may vary depending on the availability of programs offered, technology offered, etc.
No, you would need to complete an application/intake with our office to set up services at Fresno State.
Reading Services / Alternate Media FAQs
Recommended (But Not Required) Reading Assignments: Upon request, the instructor-recommended reading assignments will be converted into requested alternate media formats when needed for a course. The standard production turnaround times will not apply to recommended readings, which have lower priority than those requests for required readings. SSD recommends ascertaining if the request for alternate media is required or recommended instructional material(s). Upon receiving a request for recommended materials, the SSD Alt-Media production team will provide an estimated completion date.
The student is required to purchase or rent each book that they are requesting to satisfy copyright laws. Students must show proof of ownership (such as a purchase or rental receipt) before releasing materials.
Proof of purchase/rental textbooks can be submitted either by email at ssdaltmedia@csufresno.edu or by filling out the following online Textbook Receipts form.
It is beneficial for the student to complete the requests (6) weeks before the beginning of the semester, as resources are more readily available.
Requests will be processed in the order received with students whose disabilities severely limit their access given the highest priority.
Depending on workflow and demand, students may receive their alternative media in installments.
Late requests will be honored with the understanding that SSD staff will set the timeline for completion of the work accordingly. This might also determine a need to produce alternative media in installments.
Accessibility Resources offers a variety of accessible formats of text. These include the following formats:
E-text (PDF or Word doc.)
Large print
Braille
Immediate Access (IA) is course materials (digital/web versions of your books, assignments, etc.) that can be purchased through Canvas. The material is posted inside of your Canvas course throughout the add/drop dates. You may choose to purchase the IA material or opt-out and purchase your material another way. Please explore this option if it is available to you. Some professors REQUIRE you to use the book offered through Canvas.
This IA option of the textbook provides an embedded reader within the program and, depending on the material, can be read by utilizing Read&Write software. Please note, not all IA materials, including textbooks and assignments, are compatible with accessibility software such as Read&Write, JAWS, and other text-to-speech software and devices. If this option is not sufficient or your textbook(s) are not available in a digital format, please contact the Alternate Media Coordinator.
Assistive Technology FAQs
Assistive Technology (AT) is any item or piece of equipment that can include software programs or hardware systems used to increase, maintain, or improve the functional capabilities of an individual with disabilities. These items can be low-tech such as a magnifying glass, or high-tech such as speech recognition.
Fresno State provides a literacy software for every faculty, staff, and student called Read&Write that is available on all computers on campus as well as on your personal devices.
The SSD office offers assistive software such as the JAWS screen reader software, Dragon Naturally Speaking speech recognition software, and others to assist students on campus in our Assistive Computer Lab and Testing Rooms.
The SSD office has a limited inventory of devices that are available for checkout to SSD students free of cost to assist in with their approved accommodations.
Portable CCTV
Large Magnifier
LiveScribe Smartpens
Personal FM Systems
Wireless Microphones
Talking Calculators
Digital On-Screen Microscope
Noise Canceling Headsets
Refreshable Braille Display
Adaptive Mice (Trackball, Mouse pad, Joy Stick)
Adaptive Keyboards (Adjustable and High Contrast)
Video/Web Camera
Headsets with Microphone
Large CCTVs
Large Magnifier
Talking Calculators
Digital On-Screen Microscope
Noise Canceling Headsets
Refreshable Braille Display
Adaptive Mice (Trackball, Mouse pad, Joy Stick)
Adaptive Keyboards (Adjustable and High Contrast)
Video/Web Camera
Headsets with Microphone
Agriculture Bldg. - Room 101 - PC #10, #11, #12
Thomas Bldg. - Career Services - Room 103
Industrial Technology Bldg. Room 512 - PC #20 and #24
Fresno State Library - Lower Level – (Ask at Front Desk)
Fresno State Library – 1st Floor – Behind DISCOVERe Hub (Ask Reference Desk)
Testing Services – (Ask Testing Staff)
Social Sciences - Room 202 Lab
Yes! Please contact the SSD Office at
559-278-2811
or at
ssdstaff@mail.fresnostate.edu
to schedule an appointment with the Assistive Technology Coordinator.
Testing Services FAQs
Extended time on exams
Private and/or quiet rooms
Readers and Scribes
Computer for typing essays exams and online exams
Large print exams
Sign Language interpreters (for oral instructions)
Assistive Technology
Private room accommodation provides the student a separate room space.
Quiet room accommodation provides the student a testing area that is quiet and not in the regular classroom.
Yes, you need to submit your faculty notification first before submitting your test request.
To help ensure that you are provided your testing accommodations you will need to fill out either of the following online forms.
In person test accommodations at SSD fill out the request:
The exam request should be submitted at least 5 business days before your exam date. This will help ensure your professor receives the request and is granted enough time to provide accommodations.
If you were not able to submit your request in a timely manner or did not submit a request at all and need your accommodations the day of email the Testing Accommodations Specialist at
ssdtesting@mail.fresnostate.edu
. A last minute request cannot be guaranteed to be fulfilled, however the testing coordinator will reach out to your professor in efforts to provide the accommodations.
Communication Access FAQs
Interpreting Services
Real Time Captioning Services (RTC)
Assistive Listening Devices
UbiDuo two-way communication systems
Standard practice is two weeks, however we strive to accommodate all requests submitted.
A minimum of three days advance notice is required due to the difficulty in scheduling a Sign Language Interpreter or Captionist(s).

An effort will be made to fulfill requests made on short notice, with the understanding that Sign Language Interpreter(s) or Captionist(s) may not be available.
Services for Students Disability Office – Library 1st floor – south wing

The SSD office also has a unit available for check-out for students registered with their office.

Joyal Admission & Registrar Offices
Fresno State Library-Reference Desk
Learning Center / Support Net – Library in the lower level
University Health & Psychological Services
Financial Aid Office
Student Affairs and Enrollment Management Office
Academic Advising Services
Scholarship Office
Career Center
Center for Women and Culture
University Student Union – Information and Ticket Office
University Courtyard – Student Housing
Student Recreation Center
Accessible Furniture FAQs
Due to the limited availability, you need to be an SSD student, who receives accessible furniture as an academic accommodation. Please speak with your Access Specialist if you wish to set this up. If you need to set up services, please contact
ssdstaff@mail.fresnostate.edu
.
If you are a faculty member or staff member, please contact HR at 559-278-2032 to arrange for accommodations.
Please submit your request through the Accessible Furniture Request form in your mySSD Portal.
SCOUT Services FAQs
SCOUT is a limited mobility service that is only available for students with very specific disabilities, or students who utilize this service prior to Spring 2020.
Please contact the SSD office to schedule an appointment with an Access Specialist.
Note-Taking Services FAQs
For more information, please visit this SSD's Frequently Asked Questions (FAQ) page or contact the SSD office by email at ssdstaff@mail.fresnostate.edu or by phone at 559-278-2811 for more information.