Services for Students with Disabilities
Faculty Instructions for COVID-19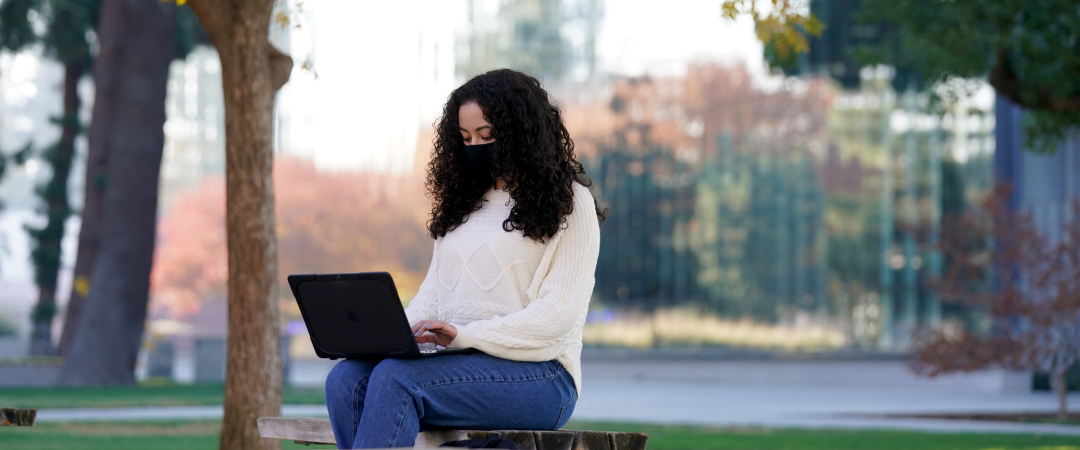 The Office of Services for Students with Disabilities (SSD) offers faculty members assistance in providing accommodations to students registered with SSD. Working remotely due to COVID-19, faculty members are responsible for ensuring that students receive their academic accommodations. More information is provided below on Faculty Instructions for COVID-19, please contact the SSD office by email at ssdstaff@mail.fresnostate.edu or by phone at 559-278-2811 for more information.
SSD will not be proctoring any exams as faculty provide exams online.
SSD will notify faculty via email that a student will require extended time on exams, quizzes, and the final. Please check emails regularly for these communications from our office and continue to the actions below for more information on extending time in Canvas.
Extended time on exams can be added to individual students on Canvas. For instructions on how to provide this accommodation, please review the following links on how to extend time in Canvas
Extending Time on Exams in Canvas
Duplicate Exams in Canvas
Please note: Contact the Center for Faculty Excellence by phone at 559-278-7373 or by email at canvas@mail.fresnostate.edu if any further information is required.
If a student is currently taking the quiz while the faculty member is viewing the Moderate Quiz page, the faculty member can extend the quiz time as part of their current attempt. The faculty member can choose how many minutes to extend the quiz, and whether the faculty member wants to add those minutes to the current time or the current (scheduled) end time.
If LockDown Browser or other software is required for exams, please notify students immediately. Some students may require the usage of assistive technology to access their exams, please prepare alternative methods to administer exams such as providing the exam on Canvas without Lockdown Browser, or providing the exam iwen a Word Doc or PDF document.
For virtual classes, instructional and or supplemental materials must be made accessible for all students to fully participate and engage in courses. When posting material online, please check the accessibility of course materials such as Word Docs, PowerPoints, PDFs, Images, Video and Audio.
The Center for Faculty Excellence (CFE) is in partnership with several other CSU campuses and institutions across the country, and has developed a Continuity Teaching Resources website. For additional information please visit the Center for Faculty Excellence (CFE) website.
The CFE team has also created an Instructional Continuity Plan Resources document that can be utilized by faculty and help complete individual plans. Please email CFE at cfe@mail.fresnostate.edu if the faculty member is new to Canvas or needs additional guidance.
Microsoft Word and PowerPoint (PPT)
Please review the templates below to assist in efforts in providing accessible materials.
Microsoft Word Accessible Template
PowerPoint Accessible Template
Both Word & PowerPoint have built-in accessibility checkers that allow for checking for accessibility issues.
To access Accessibility Checker:
Select File > Info > Check for Issues > Check Accessibility
Follow instructions outlined by the checker to identify and fix accessibility issues in Word and PowerPoint.
PDF File Types
Not all PDF documents are accessible. When converting a Word Doc or PowerPoint to PDF, make sure to use the Save As feature and not the print to PDF option.
To check to see if a PDF document will work with most assistive technology, follow the instructions below.
Open the PDF document with Adobe Reader or Acrobat Professional.
Go to the View tab on the top and select Read Out Loud to activate the Read Out Loud feature.
Go back to the View tab and select either Read This Page Only or Read to End of Document to read and listen to the document.
Please contact SSD by phone at 559-278-2811, by fax at 559-278-4214 or email Dianna Clayton at diclayton@csufresno.edu.
LIVE SESSIONS (Synchronous):
If the session is a live class, it is best to use Zoom which requires remote captioning. Zoom requires a link where the instructor (host) accepts the captioner or interpreter. Please ensure that pre-recorded lectures or posted videos are closed captioned.
For more information, please visit SSD's Frequently Asked Questions (FAQ) or contact the SSD office by email at ssdstaff@mail.fresnostate.edu or by phone at 559-278-2811 for more information.