Services for Students with Disabilities
Working with Sign Language Interpreters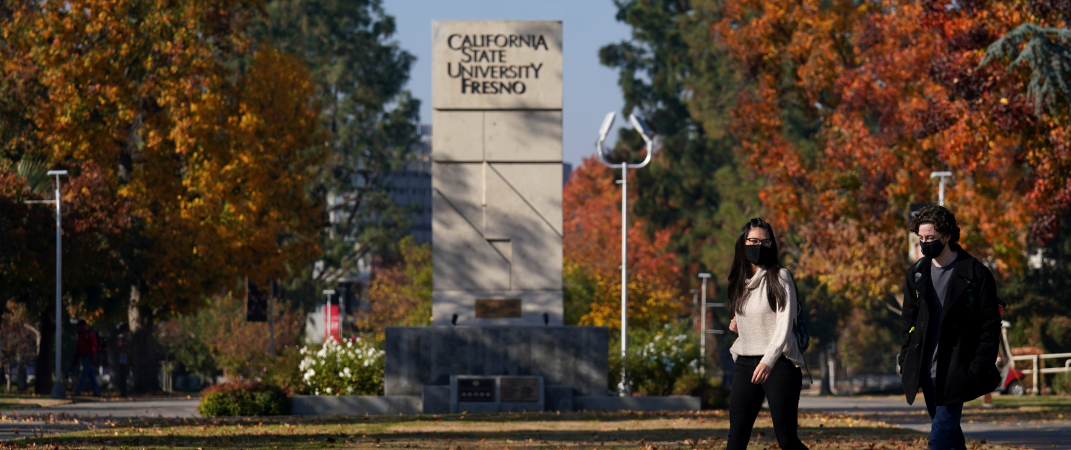 The office of Services for Students with Disabilities (SSD) offers Sign Language Interpreter services for students regisistered with SSD and for campus events. Below are tips for working with a Deaf or Hard of Hearing (D/HH) students and Sign Language Interpreters. More information is provided below on the working with Sign Language Interpreters, please contact the SSD office by email at ssdstaff@mail.fresnostate.edu or by phone at 559-278-2811 for more information.
The primary role of the interpreter is to facilitate communication between the D/HH student and faculty member, staff or peer(s).
There may be at least two interpreters assigned depending on duration and content of the class or event.
Please do not involve interpreters in the course activities as a participant.
The student will primarily be watching the interpreter during lecture or presentation in order to access the information being shared.
The interpreter will speak in first-person while interpreting the student's comments into English.
For example, when the interpreter says "I have a question," it means the student has a question, not the interpreter.
When distributing handouts, please include the interpreter(s) and provide access to any class materials beforehand so they can prepare adequately.
Communicate directly to the student.
Avoid using third person language when communicating with the student. For example, "Tell him…"
Speak at a normal speed and tone without over-enunciating words or speaking more loudly.
When reading out loud in class, please be mindful of the pace since there is a tendency to talk faster while reading.
The interpreter will generally be placed in front of the classroom allowing for the best auditory and visual access to the class material.
Please be mindful of the lighting in the room so that access is not disrupted.
Please refrain talking with your back to the students to a minimum (e.g., writing on the whiteboards while lecturing). This muffles clarity and auditory access to the information for all participants/students.
Please note: If there are any questions about working with an interpreter, please ask the student or assigned interpreter(s).
For more information, please visit SSD's Frequently Asked Questions (FAQ) or contact the SSD office by email at ssdstaff@mail.fresnostate.edu or by phone at 559-278-2811 for more information.