Services for Students with Disabilities
Campus & Community Resources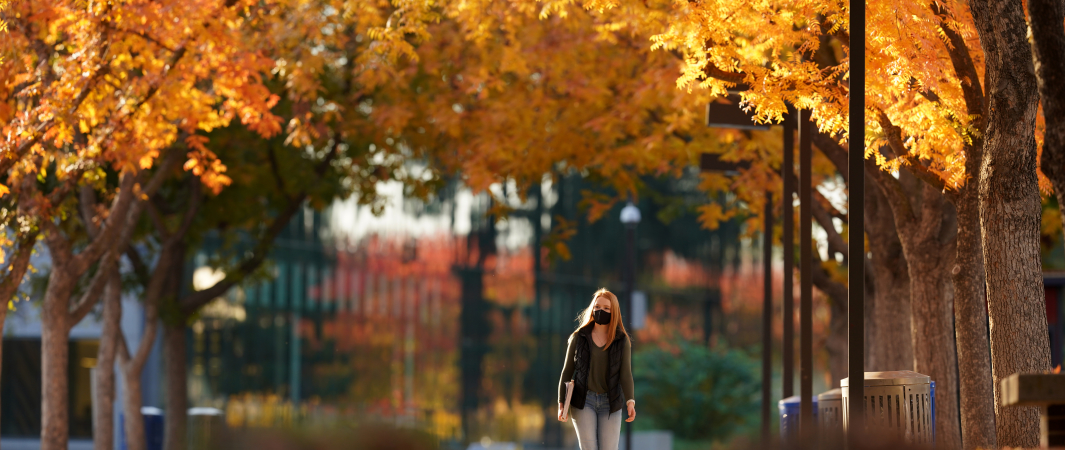 The office of Services for Students with Disabilities (SSD) and many campus and community resources are designed for student success and advocacy for individuals with disabilities. More information is provided below on campus and community resources, please contact the SSD office by email at ssdstaff@mail.fresnostate.edu or by phone at 559-278-2811 for more information.
Student Support Resources
The Henry Madden Library: The Henry Madden Library is a center for study, learning, and scholarship at Fresno State. Visit their website at fresnostate.edu/library or call at 559-278-2174
Learning Center: The Learning Center offers free peer tutoring to students in a variety of subjects, SupportNet Advising, and Supplemental Instruction. Located in the Henry Madden Library, Lower Basement Level. For more information, call 559-278-3052 or check online at fresnostate.edu/learningcenter
SupportNet: SupportNet is an early alert referral program to which faculty and staff can refer students who need academic or personal assistance. Students are encouraged to meet with a SupportNet advisor who will provide the appropriate academic assistance and university resources. Located in the Henry Madden Library, Collection Level. For more information, call 559-278-8370 or visit the website at fresnostate.edu/supportnet
Free Tutoring: Some academic departments offer free tutoring labs through the Department (e.g., Psychology, English, and Chemistry). Check with your instructor, department or visit the Learning Center website for a comprehensive list at fresnostate.edu/learningcenter
Writing Center: The Writing Center offers free help with planning, researching, and referencing for class papers and projects. Located in the Education Building, Room 184 or by phone 559-278-0334 or visit fresnostate.edu/writingcenter
Instructor Assistance: Your instructors are here to help you learn. If you are having difficulty in a class, talk with your instructor during their office hours and ask for help!
Services for Students with Disabilities (SSD): Provides specialized resources that help students with physical, psychological, and learning disabilities. Located in the Henry Madden Library, First Floor, South Wing, Suite 1202. Call 559-278-2811 or visit fresnostate.edu/ssd
Student Support Services Program (SSSP): serves first generation, low income, and disabled students. It provides academic support services to help participants remain in college and reach graduation goals. Located in Lab School, room 9. Call 559-278-5725 or visit fresnostate.edu/studentsupport
Veterans Services: A student may obtain information and assistance regarding certification of benefits, V.A. Work Study, advance pay, tuition assistance, Cal Vet Fee Waiver Program, and processing of tutorial assistance paperwork. Located at University Center, Room 101 or call 559-278-6036. For more information visit fresnostate.edu/studentaffairs/registrar/veterans/
Project Rebound: Provides reentry services to students who are criminal justice system impacted and on an academic pathway to success. Please contact us for a full list of services provided. Located in Social Science, Room 129A. Call 559-278-2313 or visit at fresnostate.edu/studentaffairs/projectrebound
Dream Success Center: Fresno State's Dream Success Center is a place completely dedicated to serving our AB540/Dream students. Located in Thomas Bldg. room 105, call 559-278-4768, or visit fresnostate.edu/dreamcenter
Renaissance Scholars Program: is the academic retention program supporting incoming freshman, transfer, and continuing undergraduate students who experienced foster care, unaccompanied homeless youth and other independent youth certified by the Financial Aid Office. Renaissance Scholars Program creates a warm environment where students belong and can thrive! Located in Joyal Administration Bldg. rm 224. Call 559-278-1787 or visit fresnostate.edu/rsp
Cross Cultural and Gender Center: Provides services to enhance the understanding and welcoming of all and celebrates cultural heritage and diversity in the university community. Located in Thomas Building, Room 110A. Call 559-278-4435 or visit them at fresnostate.edu/studentaffairs/ccgc
Student Health and Counseling Center: The Counseling Center offers free counseling to help with any issues that may interfere with your academic success. Located in the Student Health Center, 5044 N. Barton (Shaw/Barton). Call 559-278-2734 or visit fresnostate.edu/studentaffairs/health/psychological
Health Center: Provides students with outpatient medical care, pharmacy and x-ray services. Located in the Student Health and Counseling Center. Call 559-278-2734 or visit fresnostate.edu/health

Project HOPE: provide individualized support to students who are in crisis or experiencing challenges impacting their education. Our mission is to ensure that students' basic needs are met so they can focus on achieving their personal and professional goals. Call 559-278-2734 or visit fresnostate.edu/health

CARE Team/Case Management: The CARE Team is a collaborative group of Fresno State staff and faculty coordinating a supportive response to students who may be at-risk or in distress by offering case management services and or other interventions.

Call 559-278-5357 or visit at fresnostate.edu/studentaffairs/care/CARETeam.html

Violence Prevention and Victim Assistance (VPVA): Offers a visible support system for victim/survivors of sexual violence, relationship violence, stalking and sexual harassment through compassionate and confidential support, crisis intervention, resource referrals and education. The Violence Prevention and Victim Assistance (VPVA) is

located in the Student Health Center, call 559-278-6796 or visit them at fresnostate.edu/studentaffairs/survivoradvocate.html

Food Security – Amendola Family Student Cupboard: The Food Security Project has several initiatives to help meet the needs of students experiencing food insecurity. The Student Cupboard provides current Fresno State students, with access to free healthy food and hygiene items.

Located in the Grosse Industrial Technology Building, Room 144. Call 559-278-6621 or visit fresnostate.edu/studentaffairs/foodsecurity

Student Recreation Center: Our mission is to provide quality recreational opportunities, experiences, and facilities for the university community. Current Fresno State Students use this facility free of charge. Please contact them at

www.auxiliary.com/src for more information.
Financial Aid Office: This assistance may come in a variety of forms such as grants, scholarships, work study and loan programs. Located in the North Lobby of the Joyal Building, they are in charge of assisting current and prospective students in the process of applying and receiving financial assistance available from federal, state and institutional sources. Contact them at 559-278-2182 or visit them at fresnostate.edu/financialaid

Scholarship Office: Awards over a thousand donor-sponsored scholarships every year that range from $100 to almost $35000. Scholarship applications are available from October 1 through the end of February each year at fresnostate.edu/scholarships.

Visit them in Joyal Building, North Lobby or call 559-278-2182.

Good Samaritan Grant: Good Samaritan is available to assist current Fresno State students who experience a momentous occurrence, ranging from extreme misfortune to a personal tragedy that negatively impacts, or has the potential to negatively impact their success as a student at Fresno State. More information can be found at the following link: fresnostate.edu/studentaffairs/projecthope/gsf.html

Emergency Loan: The purpose of the emergency Short-Term Loan Program is to assist students with unanticipated educational expenses. fresnostate.edu/studentaffairs/financialaid/finaid101/loans101.html

Money Management Center: To improve the financial well-being of students by providing education, financial counseling, tools and solutions to acheive greater financial independence, which leads to student success.

Located in Thomas Building 104 or visit fresnostate.edu/moneycenter
Career Development Center: The Career Development Center provides free help for choosing a career, preparing for graduation and finding a job. They are located in the Thomas Building, Room 103. Call 559-278-2381 or visit them at fresnostate.edu/studentaffairs/careers/index.html
The Division of Research of Graduate Studies: The Division of Research and Graduate Studies helps students prepare for and enter master's and doctoral studies at Fresno State. If you're thinking about graduate school, ask your major advisor, or visit the Division of Graduate Studies office for programs offered. Located in the Thomas Building, Room 130. You can find more information by calling 559-278-2448 or visiting their website fresnostate.edu/gradstudies
Clothing Closet: The clothing closet provides a way for students to access free professional and business casual attire appropriate for career fairs, interviews, and the workplace. The clothing closet is located in Thomas Building Room 103 or can be contacted at 559-278-2381.
University Advising Center: Provides help with selecting classes, understanding General Education, degree requirements, academic policies and regulations, and choosing a major. We are the major advising center for our undeclared/undecided students. If a student is interested in exploring other majors, we are here to assist them as well. Located in Joyal Administration, Room 224. Call 559-278-1787 or visit fresnostate.edu/advising
College Advising Centers: There is a College Advising Center for every major. They will assist with educational planning, advising holds, General Education and academic policies and regulations.
College of Arts and Humanities Advising and Support Center. Located in Speech Arts 156, call 559-278-4597 or visit fresnostate.edu/artshum/advising-center
Craig School of Buisiness Advising Center. Located in Peters Business Bldg. 185 Call 559-278- 4943
Health and Human Services Advising and Career Development Center. Located in McLane Hall 194, call 559-278-5027 or visit fresnostate.edu/chhs/acdc
Jordan College Advising and Career Development Center. Located in Agricultural Sciences 110, call 559-278-4019 or visit fresnostate.edu/jcast/student-success
Kremen Education Advising and Student Services Center. Located in Education 100, call 559-278-0300 or visit kremen.fresnostate.edu
Lyles College of Engineering Advising Center. Located in East Engineering 383, call 559-278-1076 or visit fresnostate.edu/engineering/advising
College of Science and Mathematics Advising and Resources Center. Located in Science 136 , call 559-278-4150 or visit csufresno.edu/scm/arc/
College of Social Sciences Advising Center. Located at McKee Fisk 207, call 559-278-3422 or visit fresnostate.edu/socialsciences/advising
Major Advising: Major advising occurs in your college advising center. Visit your advising office to find right track to graduation. Also ask about internships, career opportunities and scholarships.
Degree Advising: The Degree Advising Office assists students, faculty and staff with understanding the Degree Progress Report (DARS), general education and degree requirements, processes all degree applications and awards baccalaureate degrees, updates all continuing students records upon receipt of transfer coursework, processes all memos and academic petitions for students, and assists the campus community, faculty, staff and students with understanding of academic policies. Located in the Joyal Administration Building, Room 115 or by phone at 559-278-4076.
Associated Students, Inc.: Recognized student body government organization at Fresno State. Through ASI, students can participate in the governance of Fresno State, foster awareness of student opinions on campus issues, assist in the protection of student rights, and take advantage of programs and services that meet your needs as students. Located in the University Student Union, Room 317. Call 559-278-2656 or visit fresnostate.edu/asi
The Jan and Bud Richter Center for Community Engagement and Service Learning (CESL): Promotes the value of community service to students, faculty, and staff. CESL represents the university in activities that establish service-oriented partnerships with other educational institutions and the community we serve. Contact them at 559-278-7079 or on the web at fresnostate.edu/cesl. Located at Thomas Building, Room 107.
Student Involvement and Leadership Development: Provides students with the ability to get involved on and off campus through student organizations, Greek Life, Leadership Development Activities, and the schools events calendar. If you are interested in joining a group or activity on campus, please call 559-278-2741 or stop by the office located at University Student Union, Room 306.
CineCulture: is a film series provided free to the Fresno State students, faculty, staff and the community.The CineCulture Club promotes cultural awareness through films and post-screening discussion. Several of the upcoming CineCulture showings are listed at: cineculture.csufresno.edu
The Study Abroad Program: This program provides opportunities for Fresno State students and faculty to learn about and participate in international activities both on campus and abroad. The office also helps students and faculty to find information on international travel scholarships, degree programs and funding for faculty engagement. Located in Family Food Science, Room 119, call 559-278-6452 or visit their website at fresnostate.edu/studyabroad
Intramural/Recreation: Designed to serve the social, recreational, and physical fitness needs of Fresno State students. Any Fresno State student with their ID card, who has a desire to have fun, meet people, exercise, compete and better themselves, may participate. Call 559-278-0780 or visit www.auxiliary.com/src/intramural/
Fresno State Athletics: The Fresno State Athletics department offers a wide array of Division I sport teams that play throughout the year! There is something for everyone, and students get in free to all events (except football). You can find schedules and more information at www.gobulldogs.com
Greek Life: Greek Life combines a variety of opportunities in leadership, social events and educational programs, and can be a home away from home. Your experiences in the Greek community will help you build life-long skills and give you the academic support to be successful in college and beyond. Find out more at fresnostate.edu/studentaffairs/studentinvolvement/programs/greek-life/
Bulldog Express: provides free campus shuttle service for students, faculty, and staff. Operated Monday through Friday from 7am to 10pm during fall and Spring semesters
Fresno Area Express (FAX): student, staff, and faculty can swipe their Bulldog Card to ride city buses for Free. Call 559-621-7433 or visit www.fresno.gov/transportation/fax/
Handy Ride Services: 1330 E. El Dorado Street Fresno, CA 93706
Phone: (559) 443-5662 Fax: (559) 489-0571 TTY: (559) 443-5662 Website: https://www.fresno.gov/transportation/fax/handy-ride/
V-Line: provides affordable, convenient and easy to use shuttle services between Visalia and Fresno six times per day, seven days per week, with trips leavings Visalia as early as 4am. Call 1-877-404-6473 or visit www.ridevline.com
Equipment Loans on campus (Laptop/Tablets/Hot Spots):
Fresno State's Software Store (Buy Adobe products, SPSS, Anti-Virus, etc. at low cost): https://bit.ly/35HHjdo
Free Beneficial Software:
Workability IV (On-campus career assistance for those with disabilities - Must be a Fresno State student and registered with DOR): https://bit.ly/35G6E7W
Department of Rehabilitation (DOR) - California employment and independent living for people with disabilities: https://www.dor.ca.gov/
Resources for Independence Central Valley: is a hub for independent living services, and disability resources to residents of Fresno, Madera, Kings, and Tulare counties. Call 559-221-2330 or visit: http://www.ricv.org/
Deaf and Hard of Hearing Service Center (DHHSC) -5340 N. Fresno Street Fresno, CA 93710 Phone: (559) 225-3323 non-profit organization in Central California dedicated to serving Deaf, Hard of Hearing, Deaf Blind, and Late Deafened individuals and their families. https://www.dhhsc.org/
Valley Center for the Blind (VCB)-3417 W. Shaw Ave.Fresno, CA Phone: (559) 222-4447 non-profit organization in the Central Valley pursuing outstanding training and necessary education for persons who are blind and visually impaired. http://www.valleycenterfortheblind.org/
For more information, please visit SSD's Frequently Asked Questions (FAQ) or contact the SSD office by email at ssdstaff@mail.fresnostate.edu or by phone at 559-278-2811 for more information.