Division of Student Affairs and Enrollment Management Development
Opportunity, Access, Success
The Division of Student Affairs and Enrollment Management supports student success by providing guidance to help students navigate the university experience by providing outstanding services in orientation, advising, health, administrative, and classroom support services.
We believe that student involvement in the many facets of life at the university, as well as participation in other extracurricular activities, are key factors that impact student success. It is our goal to enhance every student's educational experience with well-developed opportunities for involvement.
We are here to enhance learning through best practices, innovative programs, and high impact experiences that provide our talented and diverse students with an extraordinary education. Student Success is the focus as we strive to develop the whole student along the journey to lifelong success.
We'd be happy to tell you more about how you can support our excellent programs and have a direct impact on student success. Please contact us soon!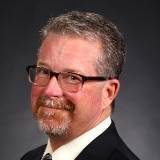 David Hembree Katie Adamo Bewarder
559.278.5052 559.278.5768
dhembree@csufresno.edu katieadamo@csufresno.edu