Hey there! We're glad you found MentorU.
Are you a first-time freshmen at Fresno State? Let's get you connected to campus so Fresno State can feel more like home.
MentorU is designed to pair a first-time freshman with a peer mentor to help guide them through the transition to the university. Mentors help their mentees navigate some of the nuances and challenges of what it means to be a college student--what classes they should be taking, how to manage their money, time-management skills and what opportunites are available for them. Successful peer mentorship empowers the upperclassmen students to become leaders while encouraging their mentees to become advocates for themselves.

Ready to begin your journey with us? We've compiled a calendar of with all of the events we know of across campus plus important dates and deadlines. You can click the + box on the bottom to subscribe to this calendar and stay up to date!
Recruiting mentors for 2022-23 NOW
To apply, fill out the following application and email completed application to mentoru@mail.fresnostate.edu or ecastanon@csufresno.edu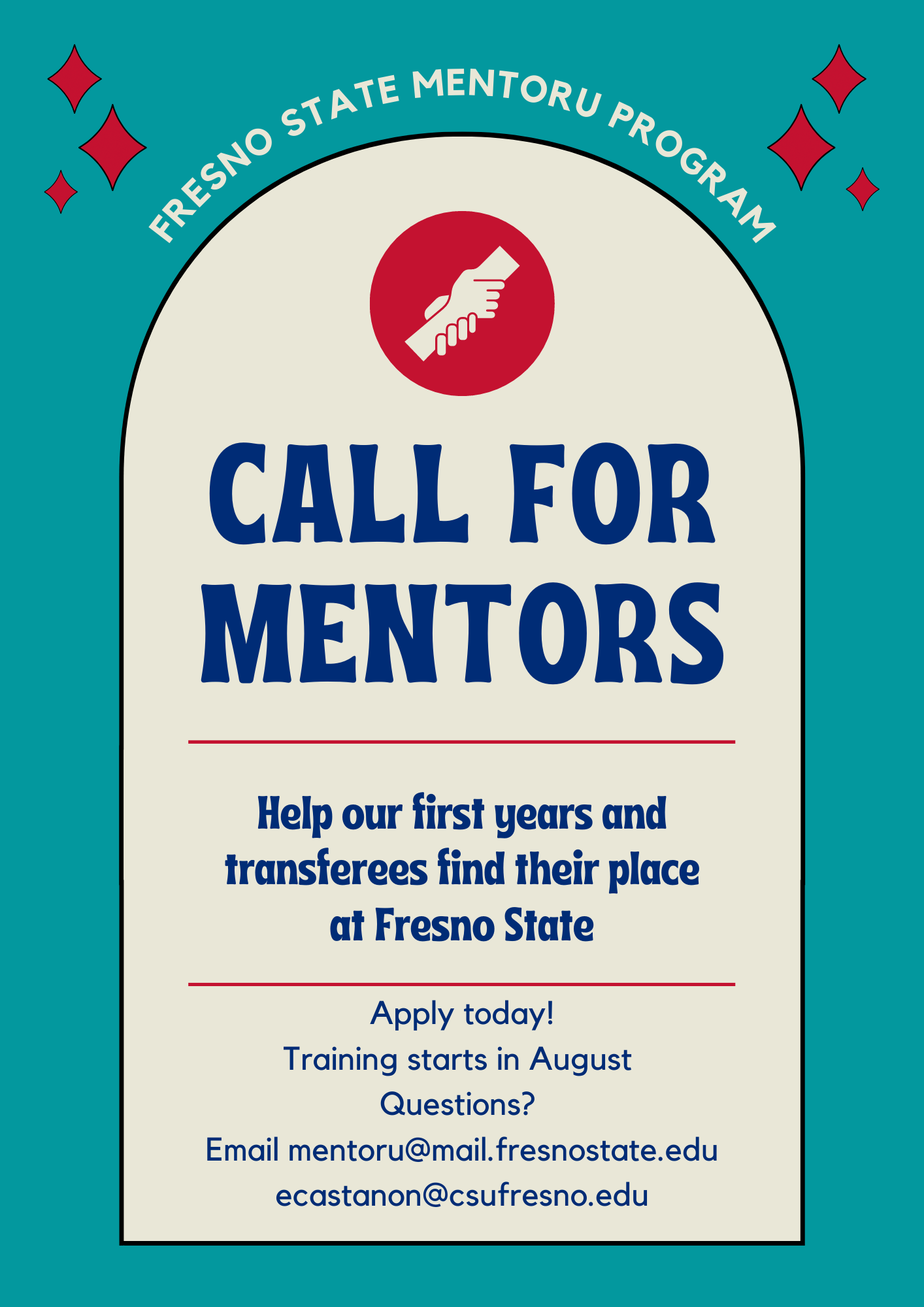 Follow MentorU on Instagram and Twitter!