Hey there! We're glad you found MentorU.
Let's get you connected to campus so Fresno State can feel more like home.

We've compiled a calendar of with all of the events we know of across campus plus important dates and deadlines. You can click the + box on the bottom to subscribe to this calendar and stay up to date!
Recruiting mentors for 2022-23 NOW
To apply, fill out the following application and email completed application to mentoru@mail.fresnostate.edu or ecastanon@csufresno.edu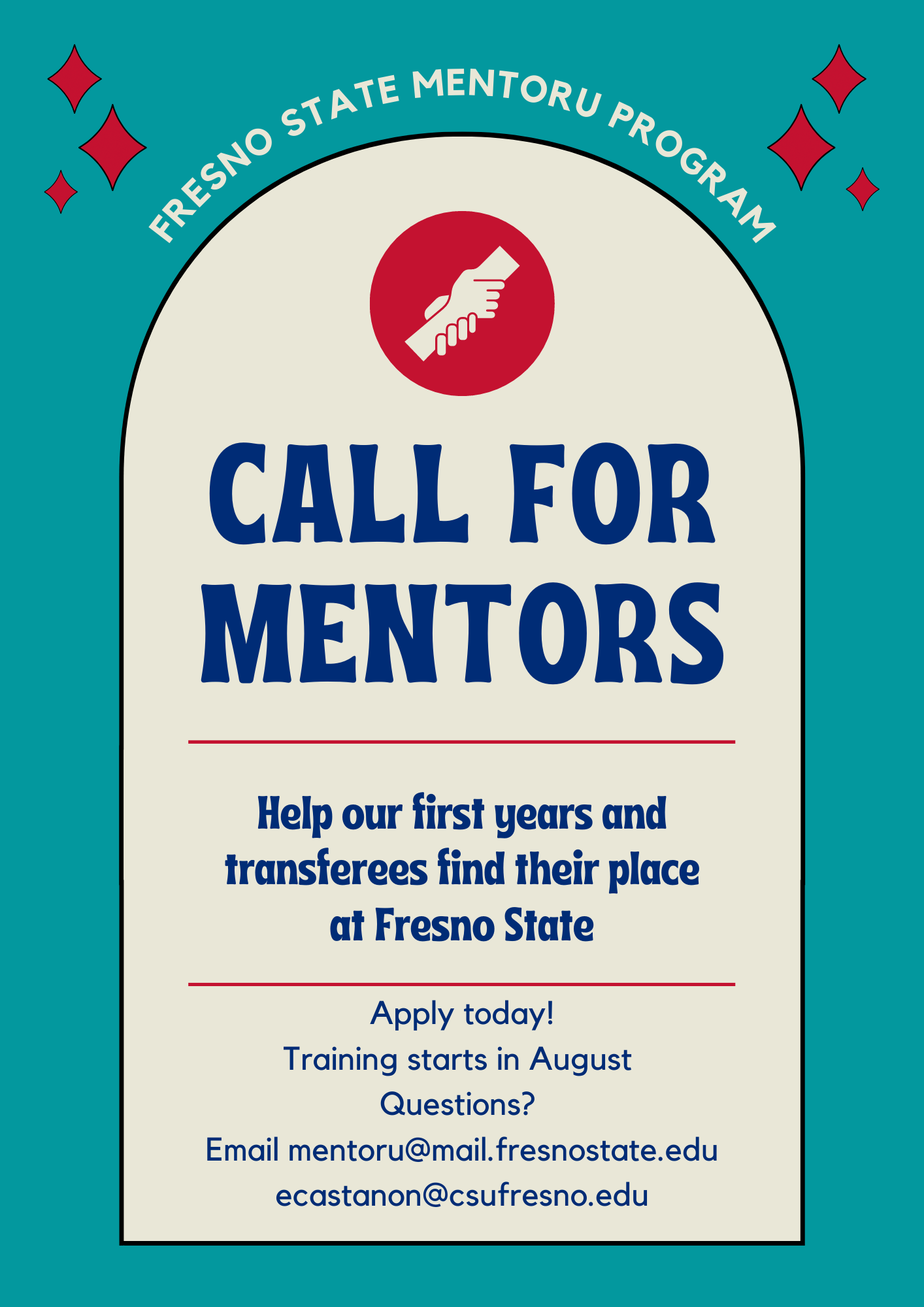 Follow MentorU on Instagram and Twitter!