About
There is no one formula for financial wellness. Everyone has to write their own money story, and we want to help you write yours.
Our Mission and Vision
To improve the financial well-being of our students by providing education, financial counseling, tools, and solutions to achieve greater financial independence, which leads to student success.
To be the trusted resource on campus for financial counseling, education, and innovative financial solutions; enabling students to achieve greater life success.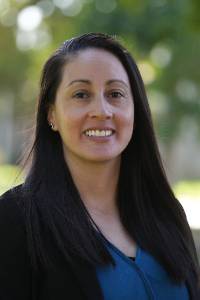 Martha Serrano, MSW
Coordinator
marthaserrano@csufresno.edu
Experience
Martha Serrano joined the Money Management Center as the Money Management Coordinator in September 2022. She previously served as a Graduate Intern at California State University, Stanislaus at the Warrior Cross Cultural Center. She also completed a graduate project and served as the Research Activities Coordinator to develop digital storytelling curriculum and coordinate virtual programming to raise awareness on mental health stressors impacting Latinx college students.
Martha has over ten years of experience in the social work sector consisting of program development, coordinating outreach efforts and developing networking relationships in the community.
Education
Martha earned a Bachelor of Science in Business Administration with a concentration in Management from San Jose State University, and a Master of Social Work from California State University, Stanislaus.
DISCLAIMER
Money Management Center events and information on this website are for educational purposes only. Information is not intended to be a substitute for specific individualized tax, legal or investment planning advice. Where specific advice is necessary or appropriate, consult with a qualified attorney, tax advisor, CPA, financial planner or investment manager.