Unlea$hed Money Portal
This is where your financial freedom begins. Where YOU begin to write your money story.
Accessible: 24 hours of updated content
Comfortable: Adapts to use and feedback as you use tools
Exclusive: Members only (as a Fresno State student, you are already in!)
Check it out.....and use it often.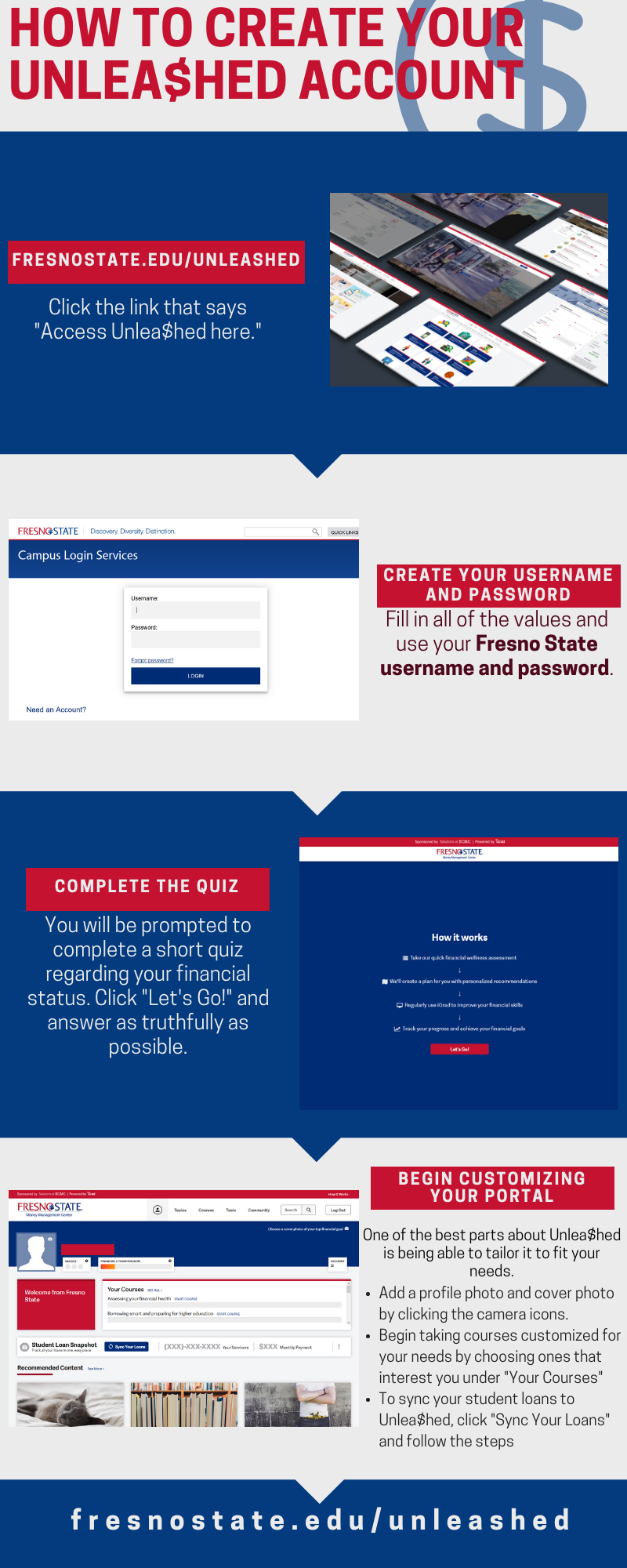 DISCLAIMER
Money Management Center events and information on this website are for educational purposes only. Information is not intended to be a substitute for specific individualized tax, legal or investment planning advice. Where specific advice is necessary or appropriate, consult with a qualified attorney, tax advisor, CPA, financial planner or investment manager.