Meet with a Bulldog Financial Coach
Make an appointment for a one-on-one financial wellness checkup with a Bulldog Financial Coach. They are Fresno State students just like you, and will help you plan for your specific goals while keeping your values in mind.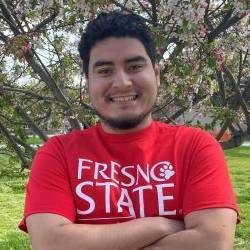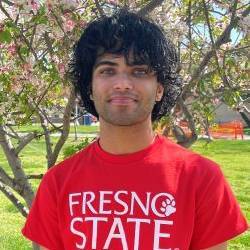 Darius Ibarra Sukhpreet Ranu
BA, Philosophy - Pre Law (In progress) BS, Pre-Business (In progress)
Email us at moneycenter@csufresno.edu or call us at 559.278.1222 for any questions.
If you choose to email, please include the following:
1. Your name and Fresno State Student ID number
2. A range of days and times that will work for you
For example: Mondays and Thursdays from 9am-12pm, 1pm-3pm
3. A reliable phone number to reach you
5. A detailed reason for your appointment request.
If all information is not included in your email, an appointment will not be scheduled. Please note that follow-up questions may be asked to seek clarification for the appointment.
All coaching appointments must be made and/or cancelled 24 hours in advance for scheduling purposes.