Pathways to Law School Program

About Us
The Central Valley Scholars Law Pathway
The Central Valley Scholars Law Pathway was formed in hopes of increasing diversity and inclusion in the regional legal community. Studies about the legal system indicate that inclusion of underrepresented racial groups increases public trust and provides a greater sense of confidence that the legal system is fair and just to people of all backgrounds. Further, attorneys make up a significant amount of local, state, and national leaders in government and business in addition to the legal system. The Central Valley Scholars partner institutions feel it is of the utmost importance to promote and increase the inclusion of all students, especially underrepresented persons, in these legal professions.
To this end, the Central Valley Scholars Law Pathway was formed to assist all students (the Central Valley Scholars), especially ones from underrepresented racial and ethnic groups, in the pursuit of their dreams to become lawyers, judges, business leaders, and elected officials. Pathway partners are Bullard High School, Fresno Community College, Clovis Community College, Fresno State, and San Joaquin College of Law who are collaborating together to form this Pathway to support our Central Valley Scholars.
Liaison for Fresno State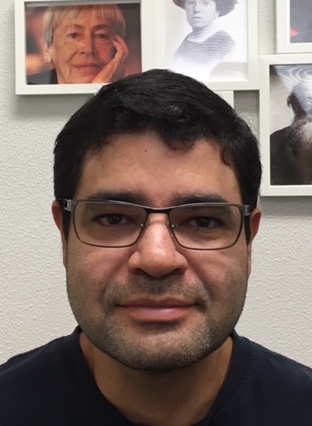 Dr. James Rocha is Fresno State's Undergraduate Liaison and is here to assist the Central Valley Scholars while they are students at Fresno State. Dr. Rocha is a first generation college graduate, having received his BA from UCLA, where he also received his MA and PhD, all in Philosophy. Dr. Rocha now serves as an Associate Professor of Philosophy, and publishes in Philosophy of Law, Philosophy of Race, and Ethics. He can be reached at jamesr@csufresno.edu.