How To Apply?
Fill out an application to join!
To join Upward Bound students first need to fill out an application by submitting their information with the online form or downloading a hard copy to fill out. With the online application you are able to save and come back to the application if necessary. If you need assistance with the application or have any questions please call 559.278.2693 and a team member can help you.

View and download the PDF application.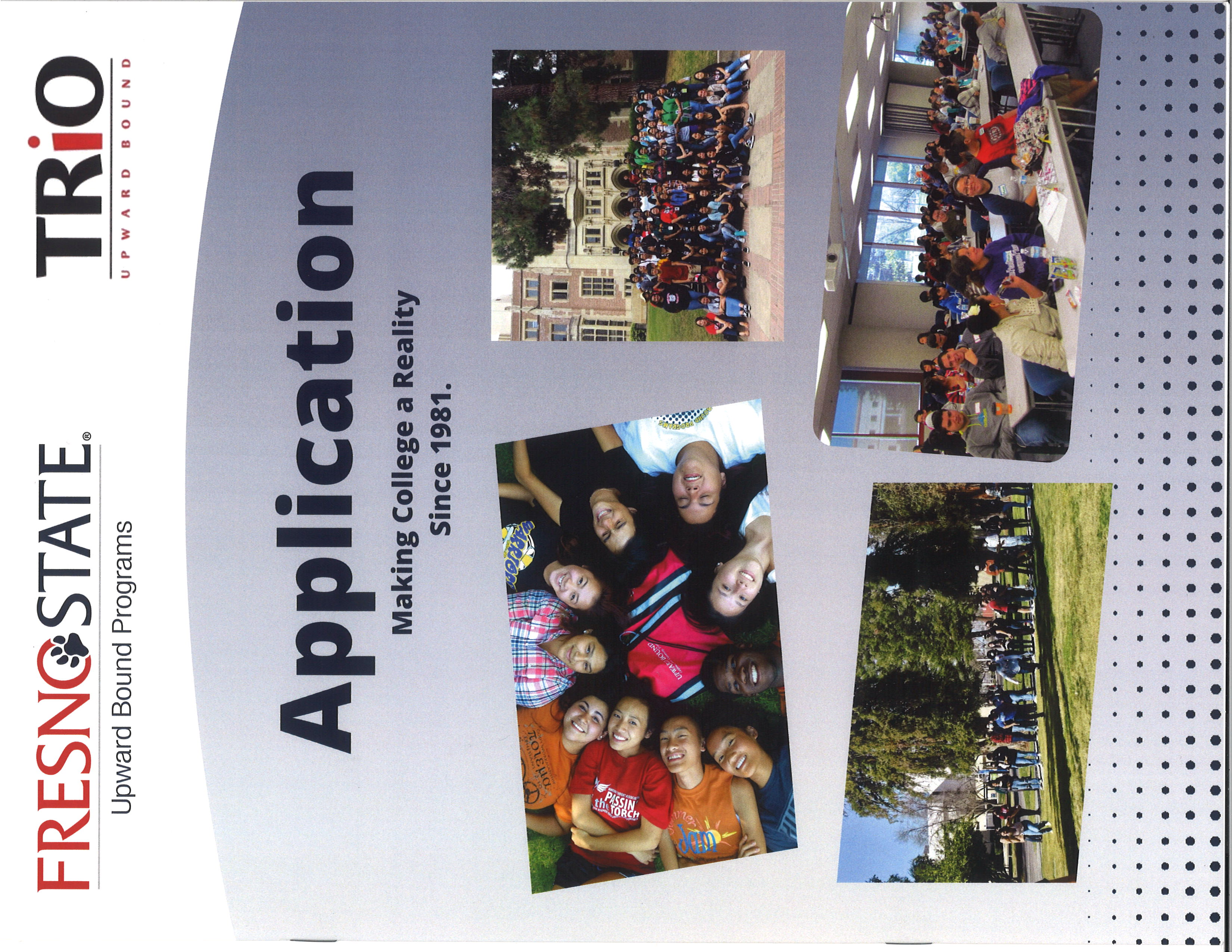 Fill out the online application
---
Pick up an application from the following high school counselors:
Next Generation Upward Bound

Fresno High School:

Vicky Chang call 559.457.2843

McLane High School:

Brenda Valladolid-Alcazar call 559.248.5122

Roosevelt High School:

Cristina Moreno call 559.253.5244
Classic Upward Bound

Edison High School:

Chong Lee call 559.457.2661

Madera High School:

Michael Ledesma call 559.675.4444

Madera South High School:

Areanah Miranda call 559.675.4500
Future Student Interest Form
If you have questions about the program, qualifications or want to learn more about Upward Bound fill out the brief interest form with your information and a team member will be in touch with you to discuss your interest in the program.
Fill out the interest form
Return Completed Applications
Submit your completed application by returning it to our main office located in University Center (UC) Room 124 or mail in your application to the following address.

Upward Bound Programs
5240 N. Jackson M/S UC 59
Fresno, CA 93740-8023