About Us!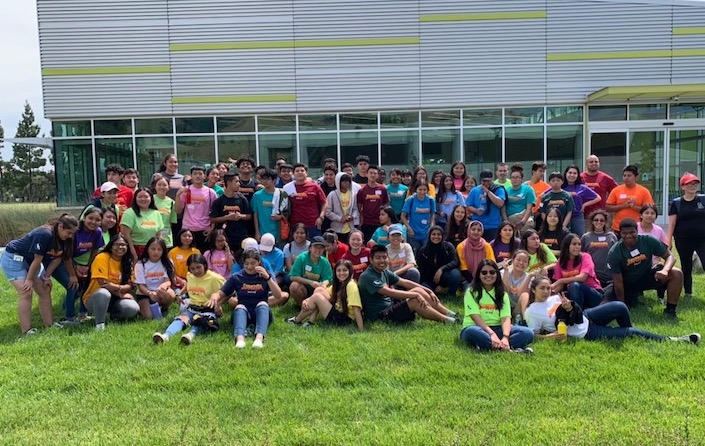 What is Upward Bound?
The Upward Bound Programs at California State University, Fresno serve low-income, first-generation college bound high school students who have the potential to succeed in college, but whose high school grades and test scores do not reflect that potential. Funded by the United States Department of Education, Upward Bound provides opportunities and assistance to students in acquiring the academic skill development and motivational support through teaching and counseling. The goal of Upward Bound is to increase high school graduation rates and participants enrollment in and graduation from institutions of post-secondary education.
Mission Statement
Upward Bound provides academic, career, and personal development activities designed to allow its students to graduate from high school in a timely manner, to ease their transition into post secondary education, and to achieve the personal and professional goals that they have created for themselves.
Vision Statement
Fresno State Upward Bound envisions a program that provides exemplary activities and services designed to ignite our students desire to learn, to achieve, and to become inspirational leaders to others.
Services
Academic Advising
Academic Assessment and Preparation
After-school Tutorial Services
Monthly College Conferences
Parent Workshops
SAT/ACT Preparation Workshops
SAT/ACT Fee Waivers
College Preparatory Workshops
Financial Aid Advising / Scholarship Application
Assistance with College Applications
Career Counseling
Leadership Conferences
Cultural Activities
Motivational, Career, and Cultural Speakers
College Campus Tours / Trips
Supplemental Instruction in reading, writing, & study skills
Math & Science exposure
Team Building
Six Week Residential Program
Cultural and Recreational Field Trips
Career Development & Job Seeking Skills
Job-site Visits
Recreational Activities/Team Building
Individual and Group Tutoring
Academic Courses
College Courses
Summer Jam Event
Enrichment Workshops
College Exploration
Internship Opportunities
Our programs are continuously recruiting from these schools:
Classic Upward Bound
Edison High School
Madera High School
Madera South High School
Next Generation Upward Bound
Fresno High School
McLane High School
Roosevelt High School
Eligibility:
9th or 10th grade high school students
Low-income and/or first generation college bound high school students
Have a minimum cumulative 2.8 GPA
Upward Bound is a federally funded TRiO program.