Counselors

Counselor Informational Sessions
The webinar will inform counselors about the Bulldog Bound program, the registration process, and the Fresno State Mobile App. Counselors will be available to answer your questions.

Date: Tuesday, September 26, 2023
Time: 3:30 PM - 4:15 PM
Registration Required.
Register Here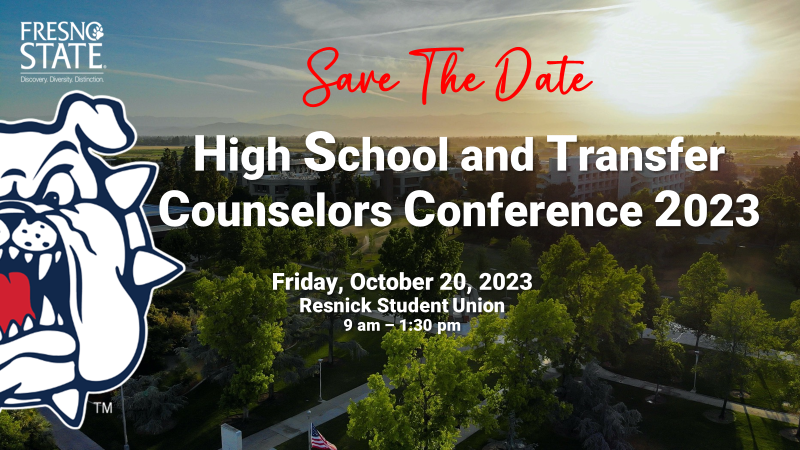 Save the Date!

Friday, October 20th, 2023

Resnick Student Union
9am - 1:30pm

Get connected, up to date, and informed about the latest admissions requirements, campus life, academic programs and more.
Register Here
Flyers