Admissions and Recruitment
Be Bold. Become A Bulldog!
Every member of our admissions team, from our director to each campus tour guide, is excited to welcome you to our Bulldog Family. Our dedicated professionals will help guide you through the admissions process.
Online Admission Application Assistance
Need help with your undergradutate admission application or would you like us to review before you submit? We are here to help. No appointment necessary. Please select from one of the following dates:

| | | |
| --- | --- | --- |
| Date | Can join anytime between | Registration |
| Monday, November 28 | 8:30AM - 4PM | |
| Tuesday, November 29 | 8:30AM - 4PM | |
| Wednesday, November 30 | 8:30AM - 4PM | Join Now |
Fall 2023 admissions application is now open! The deadline to apply is October 1 - November 30, 2022
If you need assistance with your application, we are here to help.


_________________________________________________


Evening Application Workshops - Registration Required
Location: University Center Room 100


Apply Now- Cal State Apply Link
Attention New Students:
All incoming students starting in or after Spring 2022 will need to submit proof of immunizations in accordance with CSU Executive Order 803. Click here for more information.
The California State University (CSU) will continue to temporarily suspend the use of ACT/SAT examinations in determining admission eligibility for all CSU campuses for the 2022-2023 academic year. First-time freshmen must meet the following eligibility requirements: a) be a high school graduate or equivalent; b) complete the 15-unit comprehensive "a-g" pattern of college preparatory course; and c) earn a qualifying "a-g" grade point average (GPA) as described below.
Fall 2023 First-Time Freshmen Admission Requirements
Campuses in the California State University (CSU) will be utilizing a Multi-Factor Admissions Score (MFAS) process to evaluate their fall 2023 incoming freshmen class. SAT or ACT tests will not be utilized or considered as part of the admission eligibility review, and will not be used as part of the MFAS score. Self-reported information submitted in the Cal State Apply application will be used to determine eligibility. The MFAS score is a combination of your GPA from "a-g" coursework, and additional supplemental factors, if applicable.
First-Time Freshmen applicants to Fresno State for fall 2023 semester will be evaluated using two criteria: 1) qualified "a-g" college-prep high school coursework including in-progress or planned courses during the 12th grade, and 2) the "a-g" coursework GPA.
Applicants will be considered eligible for admission to Fresno State if they meet one of the following:
Graduate of a California high school or resident of California who have a-g coursework GPA of 2.5 or above, and have met the minimum "a-g" coursework requirements.
Non-graduate of a California high school or non-resident of California who have a-g coursework GPA of 3.00 or above, and have met the minimum "a-g" coursework requirements.
If capacity permits, the following supplemental factor will be utilize for Fresno State applicants who fall below the CSU minimum a-g coursework GPA:
For California high school graduates or residents of California earning an "a-g" GPA of 2.00-2.49 and non-California residents with an "a-g" GPA of 2.47-2.99, Fresno State will utilize any additional "a-g" courses taken above the required 30 semester minimum (15- unit comprehensive "a-g" pattern of college preparatory course).
For reference, please see historical impaction tables.
Note:
If you have any questions regarding fall 2023 admission requirements, please contact us at 559.278.2261.
Need help with your Cal State Apply Application?
Application Help Center
Request an appointment with a Recruitment Counselor
Learn more about application assistance webinars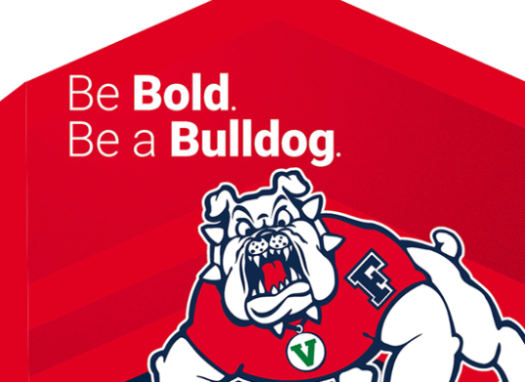 Fall 2023 Admissions Guide
Fresno State is a vibrant, diverse and award-winning university. Use our guide to assist you in taking the next step in becoming a Fresno State Bulldog.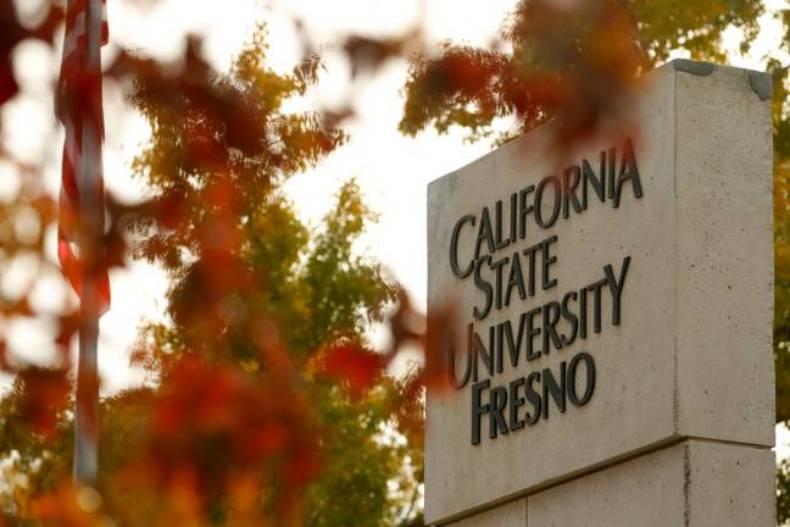 The Admissions and Recruitment office employs students each semester as High School Ambassadors, Campus Tour Guides, Customer Service Student Assistants, and Front Desk Student Assistants. We are dedicated to providing students with meaningful opportunities that will help our student leaders grow academically, personally and professionally. See below to learn of ways to join our incredible team.

Follow Us On Social Media