College Assistance Migrant Program
Eligibility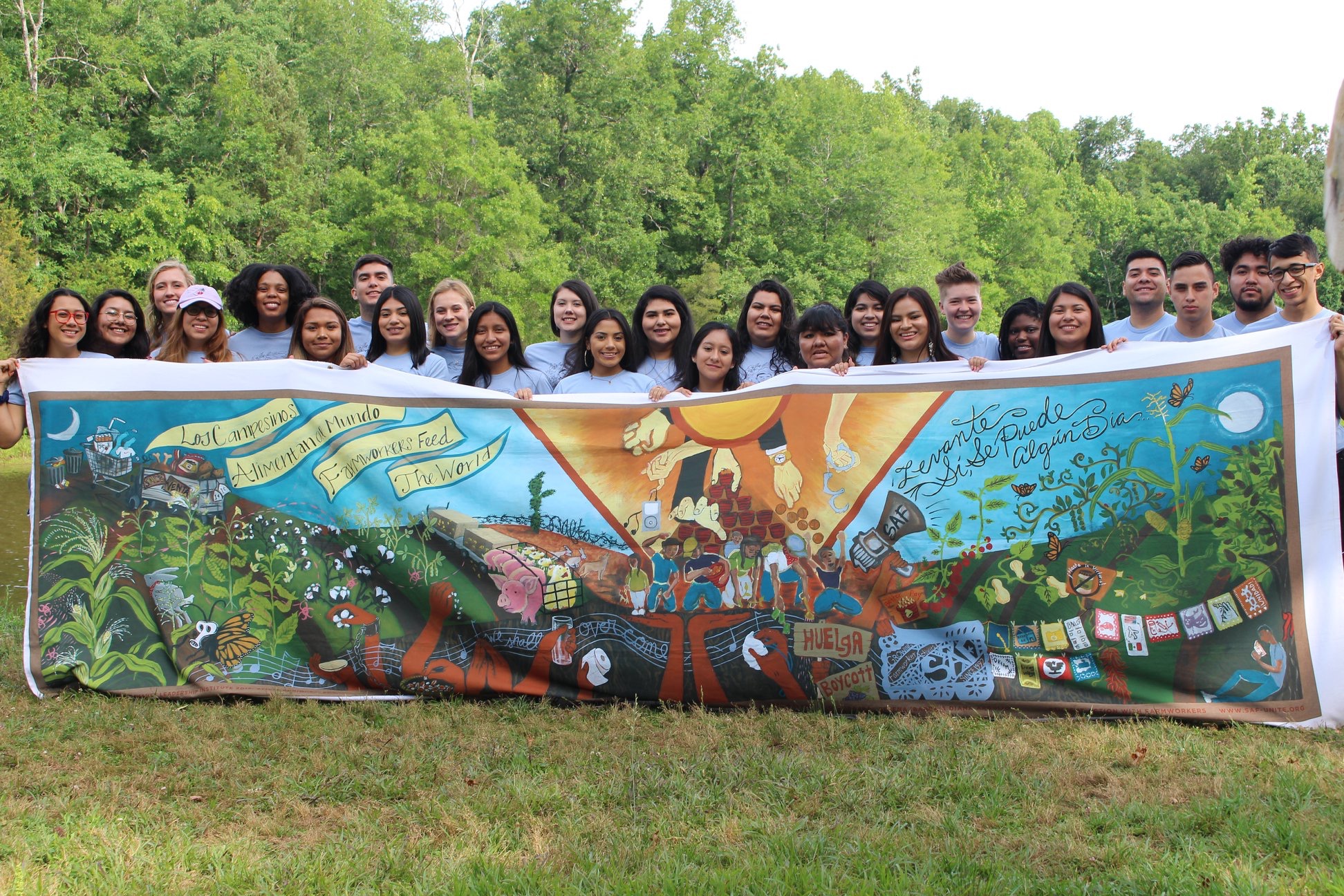 Students who wish to apply for CAMP at Fresno State must meet the following criteria:
Must be first-time freshmen at Fresno State,
Must have been part of the migrant program anytime from K-12, OR
You (student) or your parents or guardians must have worked a minimum of 75 days within the past 2 years in agriculture-related work.
Must be Permanent Resident
Must be a U.S. Citizen
Please contact us at 559.278.4768 for further clarification.
SPECIAL ADMISSIONS: CAMP also provides special admission slots to motivated students who do not meet the college entrance requirements.
COUNSELORS: If you would like to request a CAMP presentation at your high school please contact Outreach Recruiters here.
CAMP Downloadable Poster Click here!
CSU Admission Updates
CSU Campus will not use SAT or ACT Exam scores in Fall 2021, Winter 2022 and Spring 2022 admissions cycles for any admissions decision.
Applicants need to: Be a high school graduate or equivalent, Complete the 15 units complete "A-G" pattern of college prep courses and earning a qualifying "A-G" GPA.
California Residence and CA HS Grads will meet the CSU Minimum eligibility by earning a 2.5 or greater "A-G" GPA.
Applicant Process
Access CAMP Application:
Digital CAMP Application:
If you are interested in being part of CAMP and meet the eligibility, please feel free to fill out our CAMP application form. Please scan and email it to fresnostatecamp@mail.fresnostate.edu with the following attached: unofficial transcript, FAFSA confirmation page, Letter of Recommendation.
If you have any questions feel free to contact us through email at fresnostatecamp@mail.fresnostate.edu or call our CAMP office at 559.278.4768 Thank you!
application deadlines
Step
Deadline
1. Priority application deadline
Oct 1 - Nov 16
2. Apply to Fresno State through https://www2.calstate.edu/apply
Oct 1 - Dec. 4
3. Waitlist application period
Dec 1 - Jan
4. Application/transcript evaluation period
Dec - Jan *
5. Mandatory application interviews
Jan - Feb *

6. CSU Document deadline (must be received by Feb1)

Feb 1
7. Applicant selection period
Feb - Apr *
8. Mandatory 1-day Orientation
Apr 11

9. Accept/ Decline Admission & Register for Dog Days

Mar. 15- Jun. 1

10. If applicable. submit required residancy documents to clear undertmined residency status. Failure to submit required residency documents will default residency status to non-resident / out-of- state for tution purposes

Mid Mar.- Apr.
11. Registration workshop
Jun *
12. Attend mandatory Dog Days (new student orientation)
Jun.- Jul.

13. Submission of Official High School Transcripts Deadline

Make sure to send one to the CAMP office and one to Fresno State Admissions
Official transcripts with high school graduation date.
Official electronic transcripts for dual enrolled courses with spring 20201 final grades and ADT posted as awarded if applicable.

Jul 15

14. Offical AP test scores taken in senior year are due to Fresno State

Jul
15. Early Start Program
Jul - Aug *
16. First day of Instruction- Fresno State
Jan. 21