University Advising Center
Bulldog Connect for Students
Student Role
Through Bulldog Connect students can access their class schedule, calendar, and coordinate appointments with their advisors. Students are able to create or request an appointment with their advisor (if permitted by the department), and correspond with their professor.
Schedule or Request an Appointment
If you are not currently enrolled in classes you will not be able to log onto Bulldog Connect. You can make an appointment by contacting the office directly. Below are direct links to the major advising centers, undeclared advising, and returning students.
Major College Advising Centers
How to Schedule or Request an Appointment
Schedule or request an appointment on Bulldog Connect

Choose teh appointment type (e.g. Advising, Special Program, and Career) service, and date.
Select Find Available Time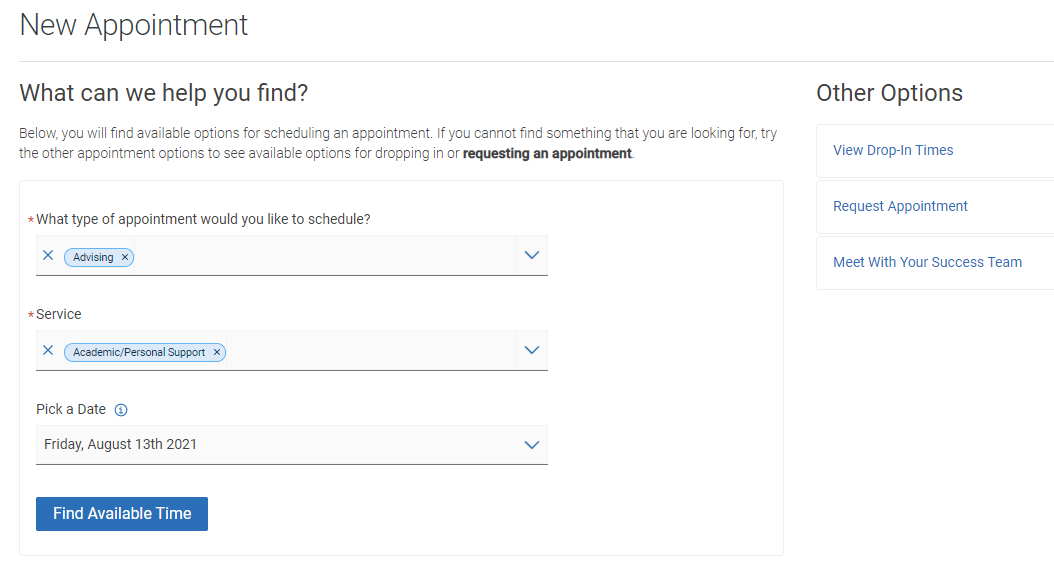 Find the best date that works for you and choose the best time.
You may choose a specific staff member and/or meeting type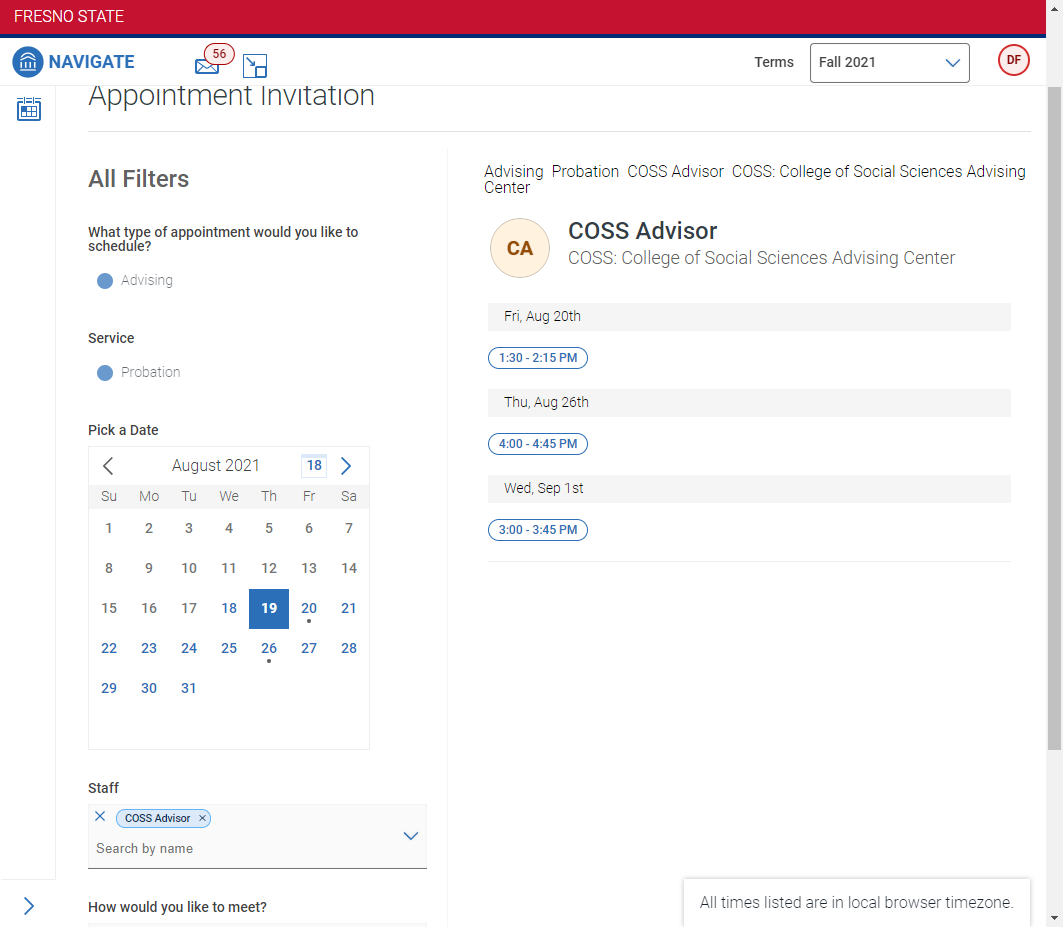 Review appointment details, enter a comment about what you want to discuss, set a reminder, and then click Schedule.