Dream Success Center Staff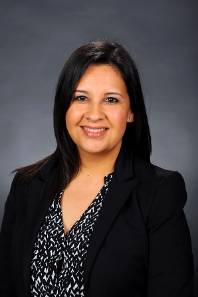 Gaby D. Encinas, M.A., Coordinator, Dream Success Center
M.A. in Education: Educational Leadership and Administration
gencinas@csufresno.edu
559.278.1554
Gaby was the first in her family to attend college. She graduated from Fresno State and received her Bachelors in Chemistry and Masters in Educational Leadership. Gaby was born in Guadalajara, Jalisco, Mexico. As a first generation college students she knows first-hand what our students go through and has used her experiences to help other students be successful at Fresno State. She is passionate about helping all Fresno State students and uses her networking and collaborative skills to partner with faculty, staff, and departments in providing services to our undocumented student population. Her goal is to grow the Dream Success Center by providing much needed support, guidance, and advocacy to and for our undocumented students on campus. She has previously worked at Fresno State under the College Assistance Migrant Program, the Jordan College Advising and Career Development Center, Health Careers Opportunity Program, and Louis Stokes Alliance for Minority Participation Program.
Fun Fact: Gaby loves to read non-fiction books and loves going to the movies. Her dream is to visit Europe especially France to continue practicing speaking French.
Favorite Quote: "He who wants to do good knocks at the gate: he who loves finds the door open." - Rabindranath Tagore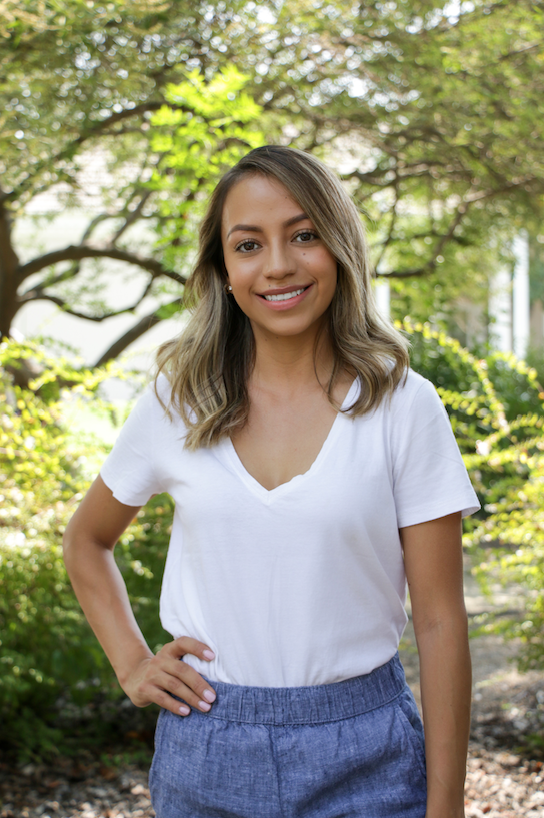 Diana Rea Flores, Graduate Intern/Project Assistant, Dream Success Center
M.A. in Education: Educational Leadership and Administration
dreamsuccess@mail.fresnostate.edu
559.278.1554
Diana is a second year Graduate student at Fresno State pursuing the Masters in Education with an option in Higher Education, Administration & Leadership. In 2018 she graduated with her Bachelors in Science in Business Administration with an option in Marketing. As an undergrad Diana was a member of the Hispanic Business Student Association and International Student Association. When Diana was a Senior at Fresno State, she worked with the Dream Success Center as a peer mentor serving 1st time Freshmen on campus. Diana advises students, managing the Dream Center social media platforms and website, and planning events for students in the Dream Center. As a graduate student working in the Dream Success Center, Diana has also collaborated with Immigrant Legal Defense on launching our Dream Center podcast!
Fun Fact: Diana loves strenuous hikes that challenge her both physically and mentally. She hopes to visit Germany and South America.
Favorite Quote: "In the end, it's not the years in your life that count. It's the life in your years." -Abraham Lincoln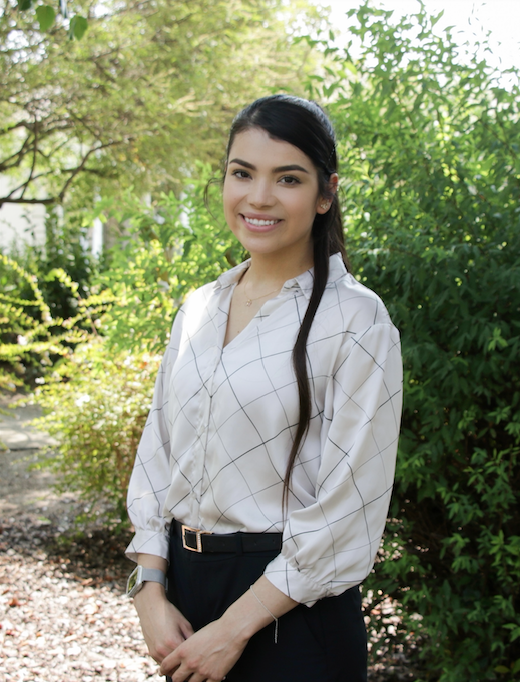 Jacqueline Campos, Peer Mentor, Dream Success Center
B.S. Psychology, Minor: Spanish and Chemistry
dreamsuccess@mail.fresnostate.edu
559.278.1554
Jacky is a pre-dental student majoring in Psychology and minors in Chemistry and Spanish. Jacky serves as ISA Senator for the College of Science and Mathematics and works to promote an inclusive environment on campus. She is excited to meet you and guide you through your first year!