Reservation Center
Your one-stop shop for planning events in the student unions!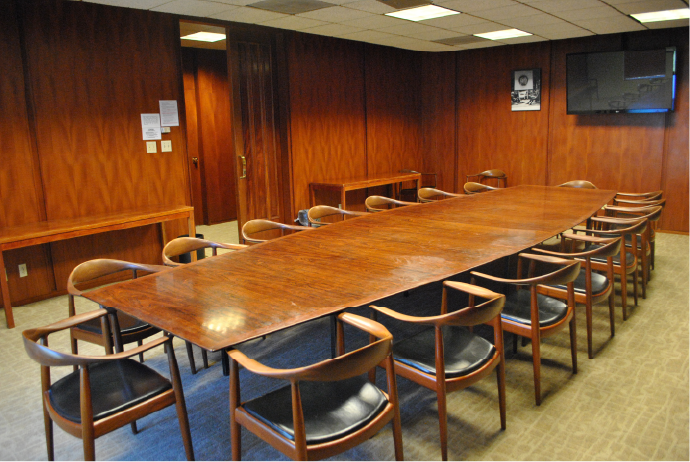 Conference Rooms
The USU offers seven conference rooms featuring multimedia presentation capabilities and custom configurations to fit any need.



Conference Rooms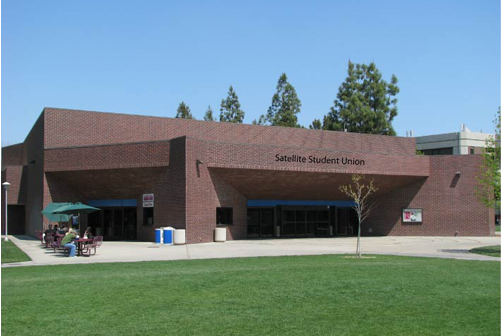 Satellite Student Union
The SSU, or Earl Whitfield Hall, is one of Fresno's best multi-functional venues for performances, movie screenings, lectures, ceremonies, luncheons and more!



Satellite Student Union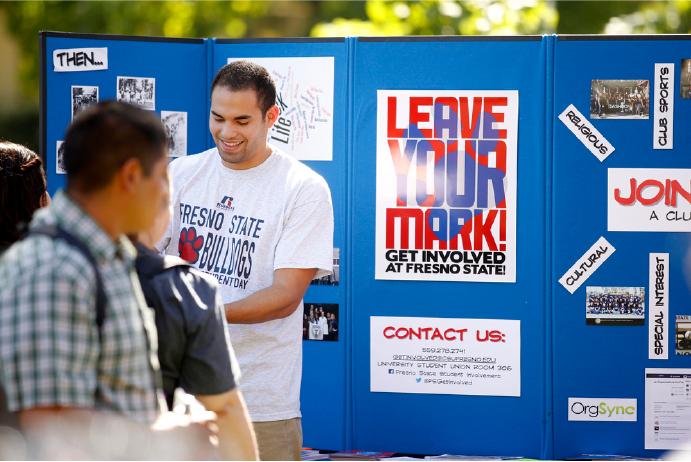 Balcony, Pit and Outdoor Spaces
With over 250 sunny days a year, hosting your event outside the USU is a great opportunity to get the word out or engage with students walking across our beautiful campus!
Outdoor Venues
Our Office
Recognized student organizations, campus departments and the public may reserve spaces on campus to host meetings, information tables and large-scale events! Student organizations may reserve academic spaces as well.
Reservation Center
University Student Union, Room 301 (see Hours of Operation)
usureservationctr@mail.fresnostate.edu
559.278.6024
Policies and Resources
Parking on Campus
Paid parking (parking permits or metered parking) is required during enforcement hours listed below. For more information, contact Traffic Operations at 559.278.2950. For reference, review the campus parking map.
Fall through Spring Semesters
Monday – Thursday • 7 a.m. to 10 p.m.
Friday • 7 a.m. to 4 p.m.
Summer Session
Monday – Thursday • 7:30 a.m. to 8 p.m.
Friday • 7:30 a.m. to 2 p.m.
Weekends
Permits are not required on Saturdays, Sundays and state holidays, except during special events.
Food and Drink
Per campus policy, University Dining Services is the exclusive campus food and beverage service provider for events small and large. To request an exemption, submit a food waiver at least 30 days in advance.