Reservation Center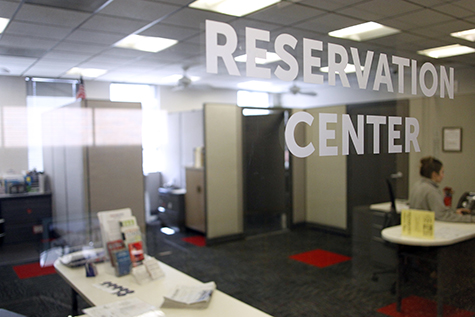 While the University Student Union and Satellite Student Union facilities are closed until further notice (due to COVID-19), the staff will continue providing services, programs, and resources and are available to serve our students. Contact us at getinvolved@csufresno.edu or at @FresnoStateUSU on Facebook, Instagram and Twitter.
Your one-stop shop for planning events in the University Student Union (USU) and Satellite Student Union (SSU)
Our staff can help you schedule meeting rooms, information tables and large venue events. We can also assist you with reserving academic space across campus for registered student organizations.
E-mail or call our office weekdays between 8 a.m. to 4 p.m.:
usureservationctr@mail.fresnostate.edu • 559.278.6024
Having Food at your Event?
University Dining Service is the exclusive caterer for the Fresno State campus, including the University Student Union and Satellite Student Union. Visit auxiliary.com/diningservices/index.html for more information about the services they provide.
To see Campus Parking Enforcement, click here.
To complete a Food Waiver Request Form, click here.