Outreach and Special Programs
Annual Events for Youth and Families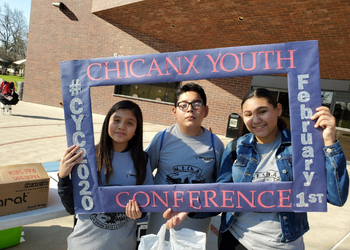 Chicanx Youth Conference
On Saturday
in January/February of 2021,
we will host the Chicanx Youth Conference where middle school and high school youth can come on campus and learn about Higher Education, Social Justice, Careers & Leadership, and Cultural Awareness.This is a free event .We will have more information available soon.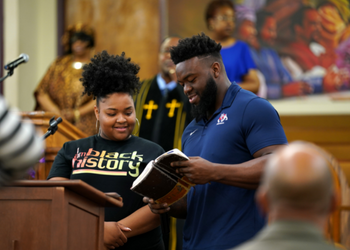 Super Sunday
Super Sunday is a CSU program to connect with and inform African American students and their families about what it takes to get into college and higher education.
On a Sunday in February, CSU leaders including the chancellor, trustees, presidents, and other higher education ambassadors will speak at various churches in our community and across the state to share information with students, parents, and community members about preparing for college, applying to a CSU campus, and financial aid.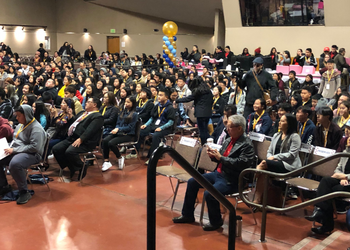 Annual Lao American Educational Conference
The Annual Lao American Educational Conference (ALEC) at Fresno State will be hosted by the Laotion American Community of Fresno (LACF) and Outreach and Special Programs. This conference provides an opportunity to bring the Lao American students together to celebrate a day of learning, growing and empowering one another.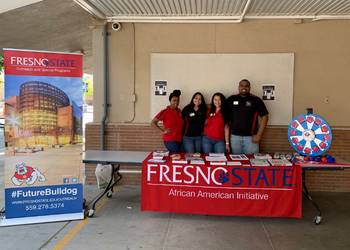 Summer Algebra Institute
The Summer Algebra Institute is a 4-6 week math enrichment summer program for 8th-12th grade students. The program is designed to help improve their knowledge and skills in mathematics and quantitative reasoning. Churches and or community partners that are interested in being a site for the institute can contact Wendy Nelson at (559) 278.2038. Due to COVID-19 the Summer Algebra Institute has been cancelled. The CSU's Chancellor's Office will be assessing for Summer 2021 engagement. Stay tuned for updates from AAI.
CSU Summer Algebra Institute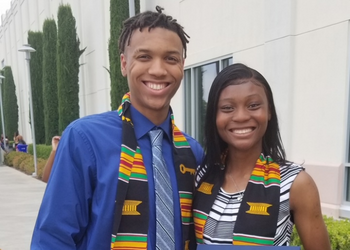 Super Saturday College Academies
Super Saturday College Academies are monthly 2 1/2 hour college readiness sessions that will target Middle School, High School, and parents regarding various topics that will better equip them as they prepare for college and beyond. The various Super Saturday sessions will be hosted at various African American churches and community centers during the Fall and Spring academic year. The following academy dates for Fall 2021 are September 11th, October 23rd, November 13th, and December 11th.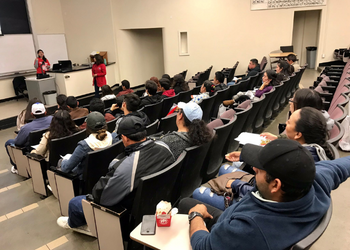 Dream Counselor's Conference
The Dream Outreach Center will be holding a conference in which topics such as Immigration Services Resources Fair, CA Dream Legislation Update, CSU Application Process, Residency Documentation and updates on Immigration will be discussed.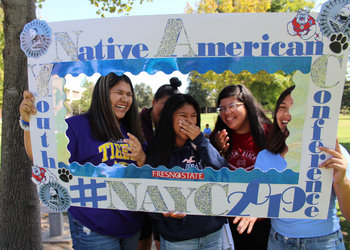 Native American Youth Conference
The Native American Youth Conference (NAYC) is going to be held on Friday, November 19, 2021. The conference has a target audience of 6th - 12th grade Native American students from all school districts. Our goal is to provide an opportunity for future students to explore the pathways towards higher education by participating in workshops covering application admissions information, financial aid and scholarships, A-G requirements, pathways towards higher education, student services, and resources. Along with hearing from a special guest keynote speaker, cultural and higher education presentations, and providing on and off campus resources to help students excel. There is no registration fee and lunch is provided for all registered youth including a free conference t-shirt.
NAYC 2021 Website Homepage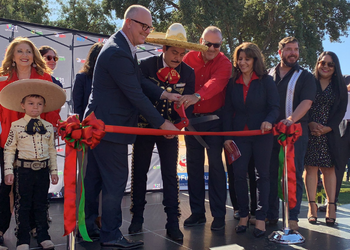 Feria de Educación
The purpose of Feria de Educación is to empower thousands of Spanish-speaking parents and students by providing them with information and resources to help them succeed in California's educational system, attend post-secondary education, and attain their professional goals. Feria de Educación is a community fair held for students and their parents to participate in workshops held in Spanish. The workshops provide information and community resources that support college readiness. Visit the Feria de Educación site for more information, updates and a recap from last year's Feria. The 2021 event date is TBD.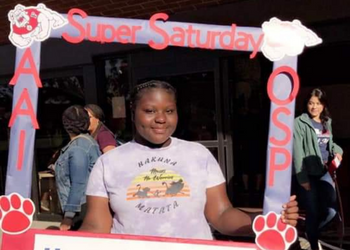 Super Saturday Higher Education Day
Super Saturday Higher Education is scheduled for October 23, 2021. This year's event will target African American Middle School Students from across the Central Valley. Students will be engaged about their preparation for post-secondary education, receive inspirational messages, and be invited to the Super Saturday Tailgate Experience including Fresno State Homecoming Football game! Registration is open to the FIRST #200 students and will be closed once capacity is met.
Student Registration is now Closed!