Admissions and Recruitment
Help with Application
Apply to Fresno State
Fresno State accepts fall term applications for First Time Freshmen and Transfer students from October 1 - November 30, through Cal State Apply, the application for all CSU campuses. *Please note Transfer students my apply for spring admission term between August 1- 31, if the university is open for admission. Learn more about application terms by visiting our "Apply" webpage.
Apply Now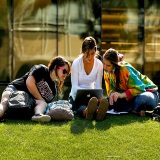 Application Help Center
Great started with your Cal State Apply application: Review freshman/transfer application and coursework entry guides and more.
The following guides can help you through the application:
First Time Freshmen Application Guide (High School)
Transfer Student Application Guide
Cal State Apply Transfer Application Videos
---
Transfer students, are you looking for a Cal State Apply application workshop at your community college? Here are the links to your transfer centers in our local area