Outreach and Special Programs
Special Events and Campus Tour Request
Due to the current COVID-19 situation, we are suspending all in-person campus tours at this time and will resume in-person services in the Spring 2022 semester. We are following evolving guidance from the CSU Chancellor's Office, as well as state and local public health agencies. Given that many people are concerned about attending large gatherings right now, we felt it was prudent to suspend in-person campus tours conducted by our office.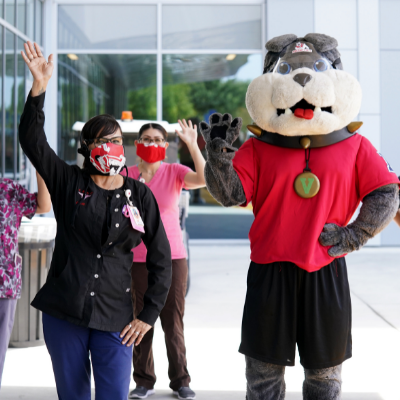 Before Visiting Our Campus
Fresno State has continually focused on the safety and well-being of our campus community by following state and local public health guidelines as well as California State University polices.
All-New Virtual Guided Tours and Services!
Fresno State's Outreach and Special Programs is launching a virtual experience! The services we offer to our K-8 students and guests is to see the beauty of Fresno State's campus. Our tours are conducted by Early Outreach Ambassadors, who are specially trained current Fresno State students. During a virtual guided tour, you will explore the central campus and key areas of the university and learn about our eight academic colleges, student services and resources, active student life and the unique history of the university. Apart from our guided virtual tours, you can have the opportunity to chat with one of our Early Outreach Ambassadors about campus life. Check out a brief description of our new services below!
Please continue to check our website for the latest information regarding campus tours.
Download the Mobile @FresnoState App and take a Virtual Tour - App Store or GooglePlay Store