TRIO Student Support Services - Disabilities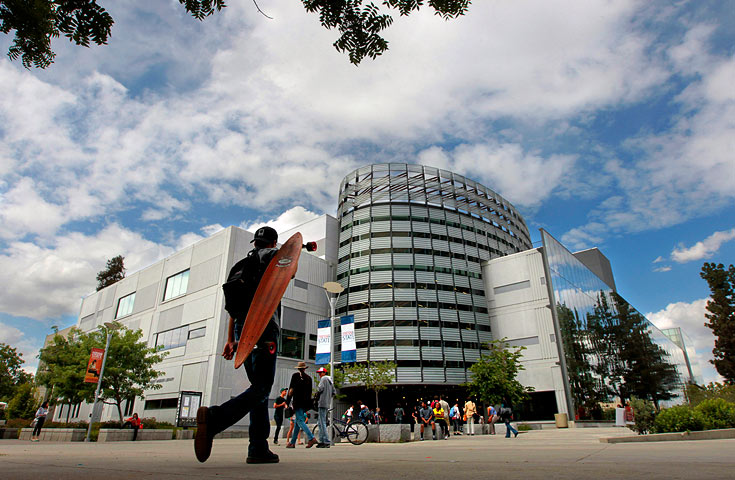 TRIO Student Support Services - Disabilities (SSS-D) at Fresno State is a college retention and undergraduate program that helps students with disabilities develop academic, professional, and personal skills necessary to successfully pursue and complete a college degree.
Our program is federally funded by the U.S. Department of Education that services undergraduate college students who demonstrate academic need and either have a documented disability, are low-income, and/or are first-generation students.
Step 1: Make sure you meet all eligibility criteria by visiting the Eligibility page.
Step 2: Obtain an application by contacting us or visiting our office at Services for Students with Disabilities (SSD) located in the University Library, Room 1202.
Step 3: Submit your completed application with supporting documentation in-person.
Within page 5 of the application, please submit:

Unofficial transcripts, if any, including Fresno State.
A brief personal statement that is

no longer than one page

stating why you are applying for TRIO SSS-D. Please make sure to comment on your expectations, the benefits you hope to receive, and what commitment(s) you are willing to make
Proof of income. Please refer to "Family Income Status" on the application to see what you will need to submit.
Step 4: Successful applicants will be notified via email for an intake interview.
Our program is funded to work with 110 students each year. Priority will be given to students who:
Have a disability, require educational accommodations, and are MOTIVATED to make full use of TRIO SSS-D services to become a successful Fresno State graduate.
Identify as both low-income and first-generation college students.
Identify as either low income-eligible or first-generation college students.
Are alumni of other TRIO programs (Upward Bound, Talent Search, Educational Opportunity Center, and Student Support Services).
Follow TRIO SSS-D by clicking on the links below: