Events
Summer Program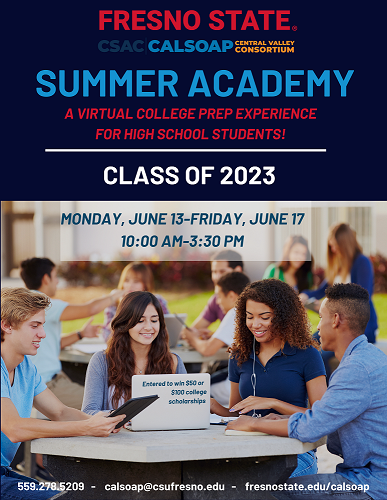 Cal-SOAP is proud to announce our Summer Academy summer program. This program is intended for all rising Seniors and will help them explore all the options they have after high school, gain college knowledge and get a head-start on their senior year! The Summer Academy will take place from June 13-17, 10am-3:30pm. Students that participate and meet the requirements will be entered to win a $50 or $100 college scholarship!! Students should sign up using the link below. The deadline to apply is May 31st! bit.ly/calsoapacademy22
Past Events
Mendota High School
Date: Friday, March 18, 2022
Location: Mr. Hamasaki's classroom from 8:00 am- 4:30 PM
Tranquility High School
Date: Tuesday, March 22, 2022
Location: Room 116 during Lunch time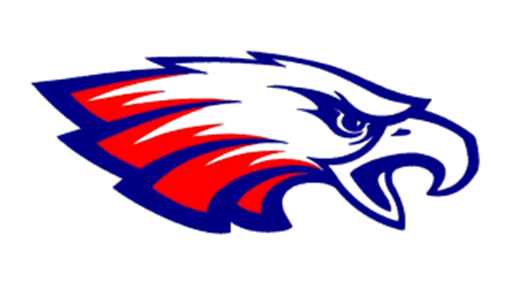 Firebaugh High
In-person workshop on Tuesday, October 12th (6:00 PM-8:00 PM) In-person workshops on Wednesday, February 9th (5:30 PM- 7:30 PM) and Thursday, February 24th (5:30 PM- 7:30 PM)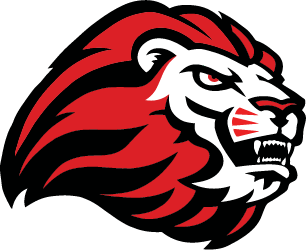 Kerman High School
In-person workshops on Wednesday, October 27th (8:40 AM-2:45 PM) and Thursday, October 28th (8:40 AM-3:45 PM) FAFSA Night on Wednesday, February 2nd (3:00 PM-5:00 PM) and Thursday, February 10th (4:00 PM-6:00PM)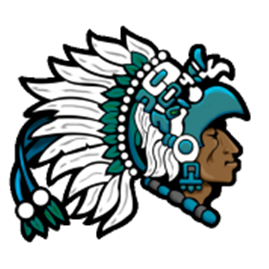 Mendota High
In-person workshop on Wednesday, October 13th (5:30 PM-7:30 PM) Virtual Financial Aid Workshop on Monday, January 31st (8:00 AM-3:30 PM), In-person Financial Aid Workshop on February 11 (8:00 AM-4:00 PM), and In-person Cash for College Event on Friday, February 18th (8:00 AM-3:30 PM)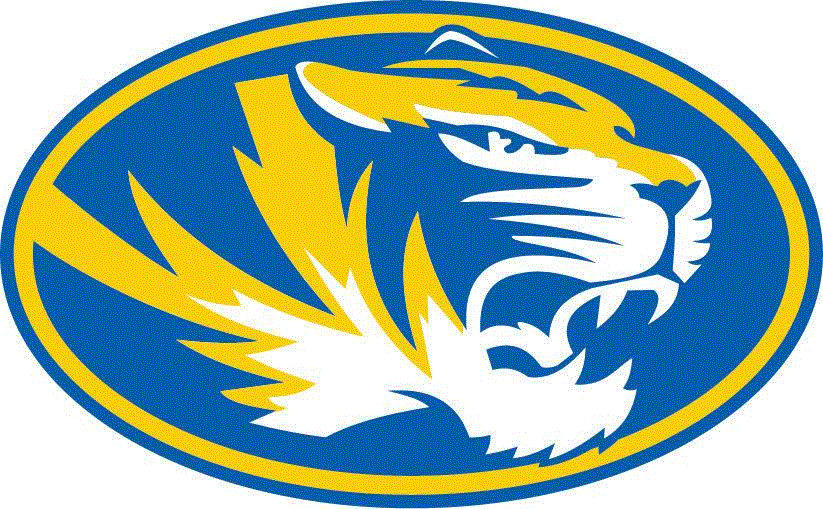 Tranquility High
In-person Workshops on Wednesday, October 6 (5:00 PM-7:00 PM) and Wednesday, October 27 (5:00 PM-7:00 PM) Virtual Cash for College on Wednesday, February 2nd (8:00 AM-3:30 PM), In-person Financial Aid Workshops on Wednesday, February 16th (8:00 AM- 3:30 PM) and Monday, February 28 (8:00 AM- 3:30 PM)
Vitrual Cash for College Workshops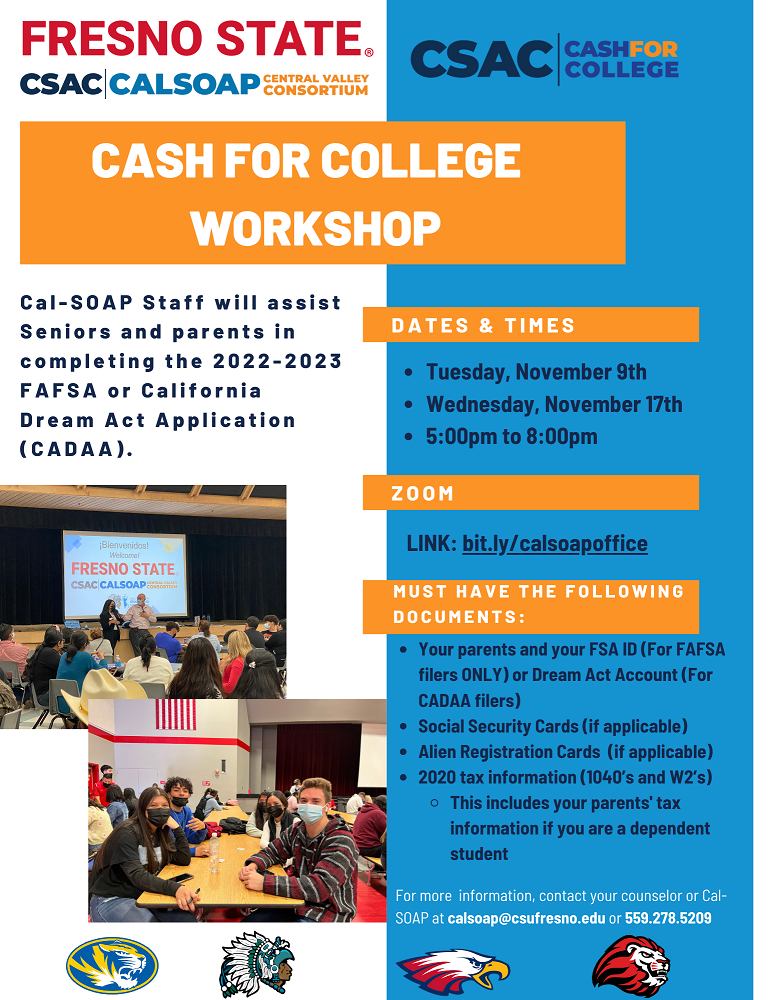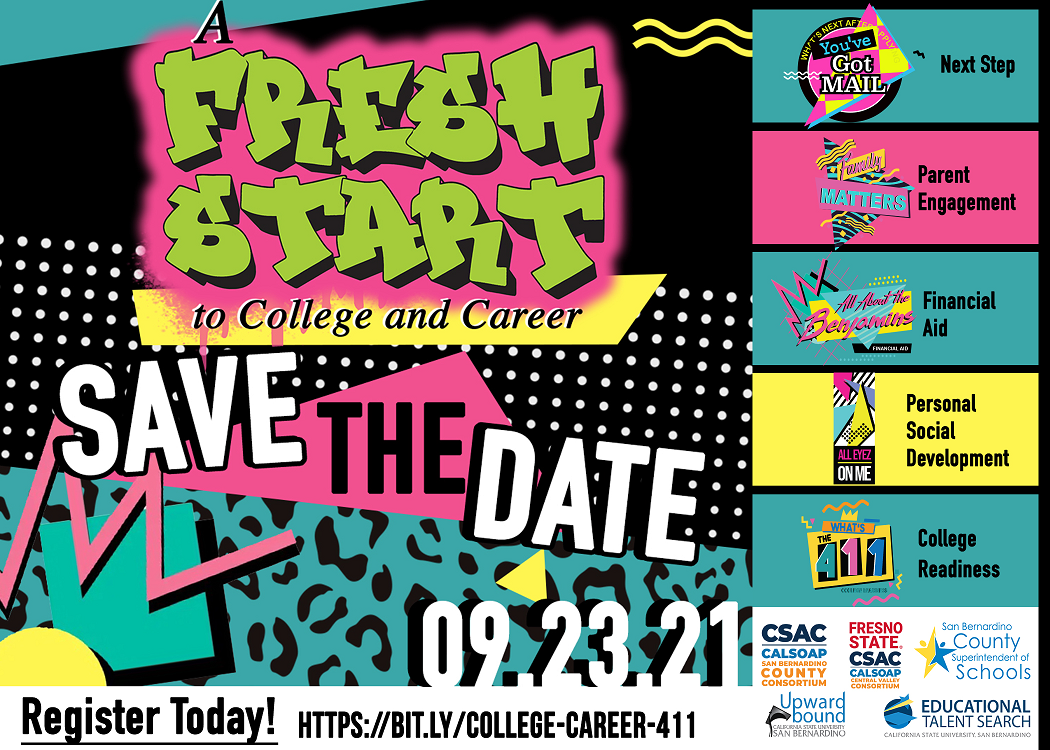 Students and Families,
You are invited to attend our FREE upcoming Virtual College & Career Fair: Fresh Start to College and Career! Hosted by Cal-SOAP San Bernardino County Consortium, in collaboration with RIMS AVID, the San Bernardino County Superintendent of Schools, Central Valley Cal-SOAP, CSUSB Upward Bound and CSUSB Educational Talent Search! Thursday, September 23, 2021 from 4:00-7:00pm.
We will have a variety of College & Career related Workshops for K-12 students and parents. College & University Representatives will be there to answer any questions you may have. We will also have College and Career related workshops for all! Register now and start engaging in the Community section of our platform. We will have several contests leading up to the event and ways to earn fun prizes!
Register Here: bit.ly/college-career-411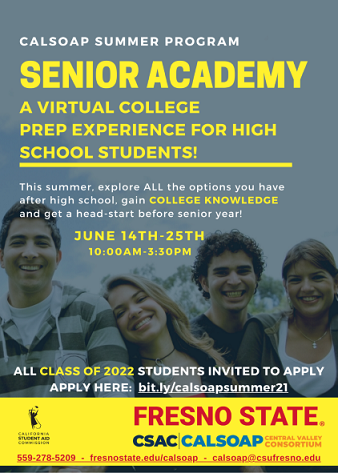 Cal-SOAP is proud to announce our Senior Academy summer program. This program is intended for all rising Seniors and will help them explore all the options they have after high school, gain college knowledge and get a head-start on their senior year! The Senior Academy will take place from June 14-25, 10am-3pm. Students that participate and meet the requirements will be entered to win a $250 college scholarship or a pair of AirPods!! Students should sign up using the link below. The deadline to apply is May 28! bit.ly/calsoapsummer21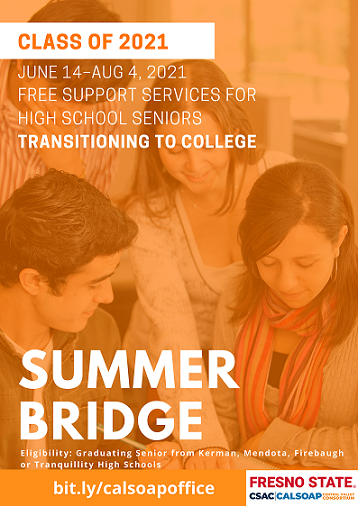 Graduating seniors, are you interested in participating in workshops this summer that will prepare you for your first year of college? Cal-SOAP will be facilitating various workshops this summer that will help you successfully transition into college. Cal-SOAP continues to be available to assist you with the college/career and financial aid process.