Fresno State Campus Community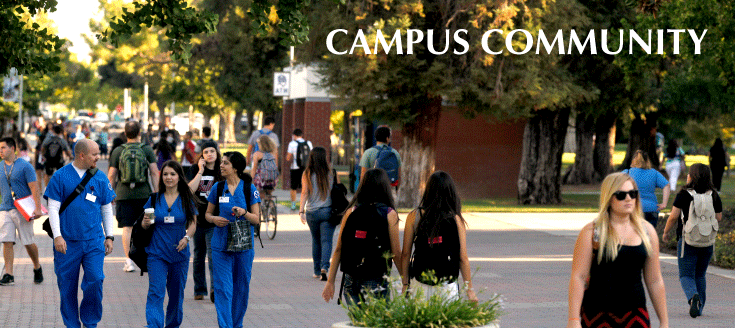 As a transfer student your time is precious. Whether it is family commitments, a full-time job, internships, etc. we know you have a lot going on. It can be difficult to find the right balance of commitments and classes but we know that students who get involved in some way graduate more quickly and with a higher GPA. Let us help you navigate all the possibilities to help you find your place to get involved.
There are hundreds of organizations to get involved with like club sports, academic clubs, cultural organizations, or greek orgs. Most majors have a club/org associated with them which can help you get connected to your chosen field of study.
Associated Students, Incorporated at Fresno State is a great way to get involved and be more informed about the campus. You can run for office or simply participate in the variety of activities and events organized by ASI. There is also a dedicated member of ASI specifically for transfer students; the Senator for Veterans and Transfer Affairs.
The Jan and Bud Richter Center provides students with service opportunities through a variety of volunteer opportunities and programs. The center is dedicated to improving education through service and learning.
The Center for Leadership within Student Involvement is a great way to build your leadership capacity and do that through a lens of social justice. Through workshops and programs such as the Emerging Leaders Retreat and the Leadership Academy you can develop your self-awareness and your leadership philosophy.