We're Your Learning Center
Fresno State's Learning Center is a space which encourages students to grow intellectually as critical thinkers. We advance student success by actively using effective strategies to improve content understanding and course grades. Supplemental Instruction (SI) Leaders and Tutors do not teach, rather facilitate students' learning of difficult topics within historically challenging courses or subjects. Students work one-on-one with Academic Coach who provides individualized support addressing unique student needs. The Learning Center aims to boldly integrate the culture and values of each student to inspire a community of life-long learners.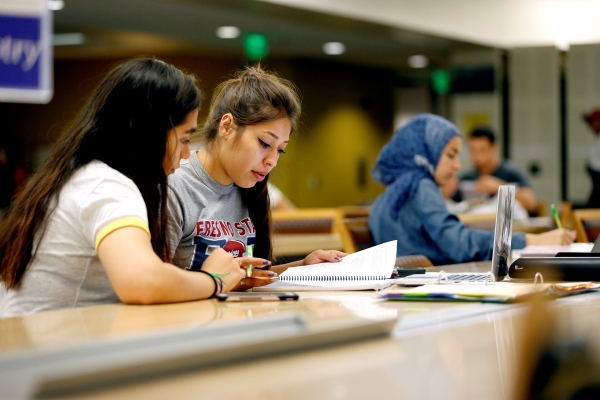 Tutoring
Studying made simple with students setting their own agenda and working at their own pace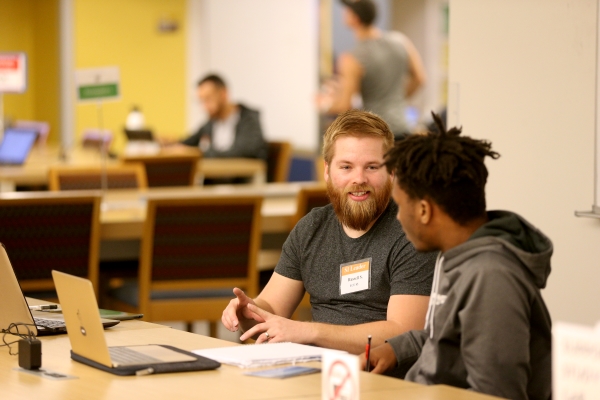 Supplemental Instruction (SI)
Peer led, weekly group study sessions offered to students enrolled in historically difficult courses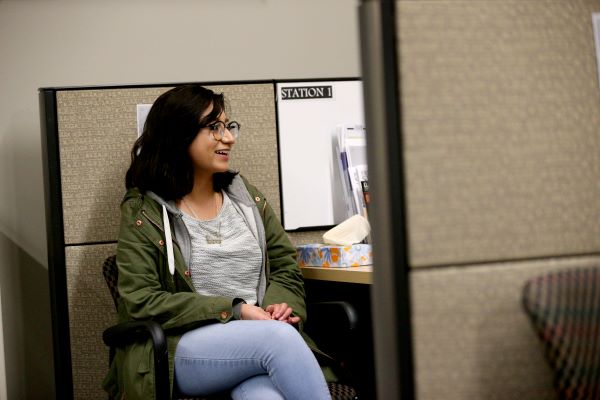 Academic Success Coaching
Academic and personal coaching on time management, study skills, university resources and much more
Our Mission
We boldly integrate the culture and values of each student to inspire a community of life-long learners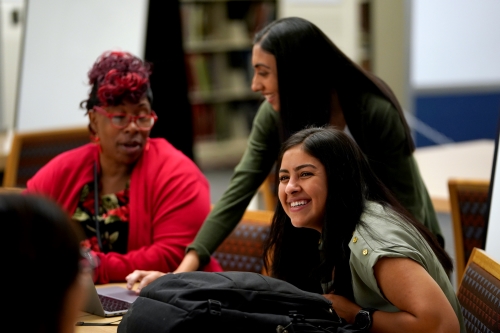 Our Vision
To be the center for learning and innovation
2020-2021 Learning Center Annual Report
Year after year, the Learning Center supports the academic and personal needs of thousands of students; moving them from one class to another, from one semester to another and from entry to graduation. Learn of the impact the department made during the academic year of 2020-2021.
Annual Report Download
Learning Center In the News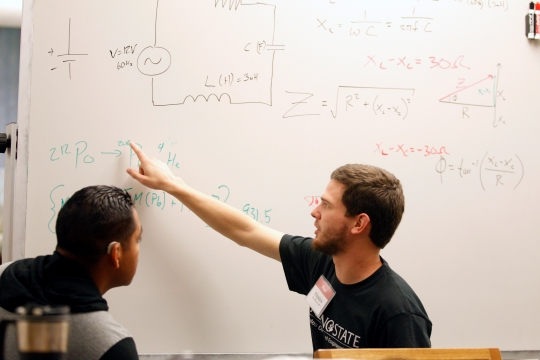 SI receives national award highlighting impact
The SI Program was chosen as the recipient of the Outstanding Program Award by the International Center for SI.
Learn About the SI Impact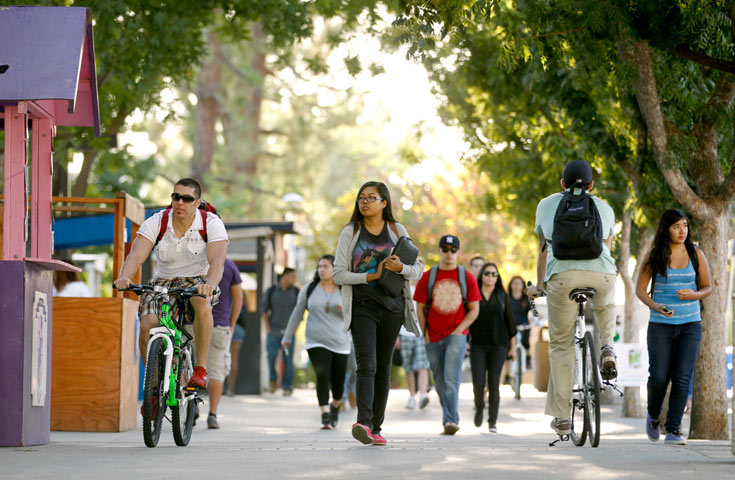 Learning Center helps students improve grades, learn study habits
The Learning Center is home to three uniquely structured programs. Discover how each program contributes to the Fresno State success story.
Read All About It
Recognitions
Staff Innovation Award - Nancy Rosales, SI Assistant Coordinator
Award recognizes Nancy for her exceptional contributions and improvements to the department and division through creativity and innovative thinking.
Fresno State SI Program - Outstanding SI Program
Awarded at the 9th International Conference on Supplemental Instruction in Kansas City, Missouri, May 24th, 2016
Outstanding SI Mentor - Kaley Osborn
Awarded at the 9th International Conference on Supplemental Instruction in Kansas City, Missouri, May 24th 2016


Outstanding SI Leader - Reyroot Berry
Awarded at the 9th International Conference on Supplemental Instruction in Kansas City, Missouri, May 24th, 2016
Research Title: SI: Helping the Disadvantaged Students Reduce Performance Gap
Authors: Hongtao Yue, Ruby S. Rico, Mai Kou Vang and Tosha Giuffrida
Awarded at the 9th International Conference on Supplemental Instruction in Kansas City, Missouri, May 24th, 2016
Fresno State SI Program - Gold Winner for the 2016-2017 National Association for Student Personnel Administrators (NASPA) Excellence Awards in the Careers, Academic Advising and Support, and related category. Awarded at the NASPA Annual Conference in San Antonio, Texas, March 14th, 2017
Learning Center Rotational Internship - Excellence in Advising: Advising Innovation
Awarded through (National Academic Advising Association) NACADA Regional IX Conference in Reno, Nevada on March 24th, 2017
Staff Leadership Award - Mai Kou Vang, SI Coordinator
Awarded by the Fresno State Women's Association on September 2016