Admissions and Recruitment
African American High School Recognition Ceremony
30th African American High School Recognition Ceremony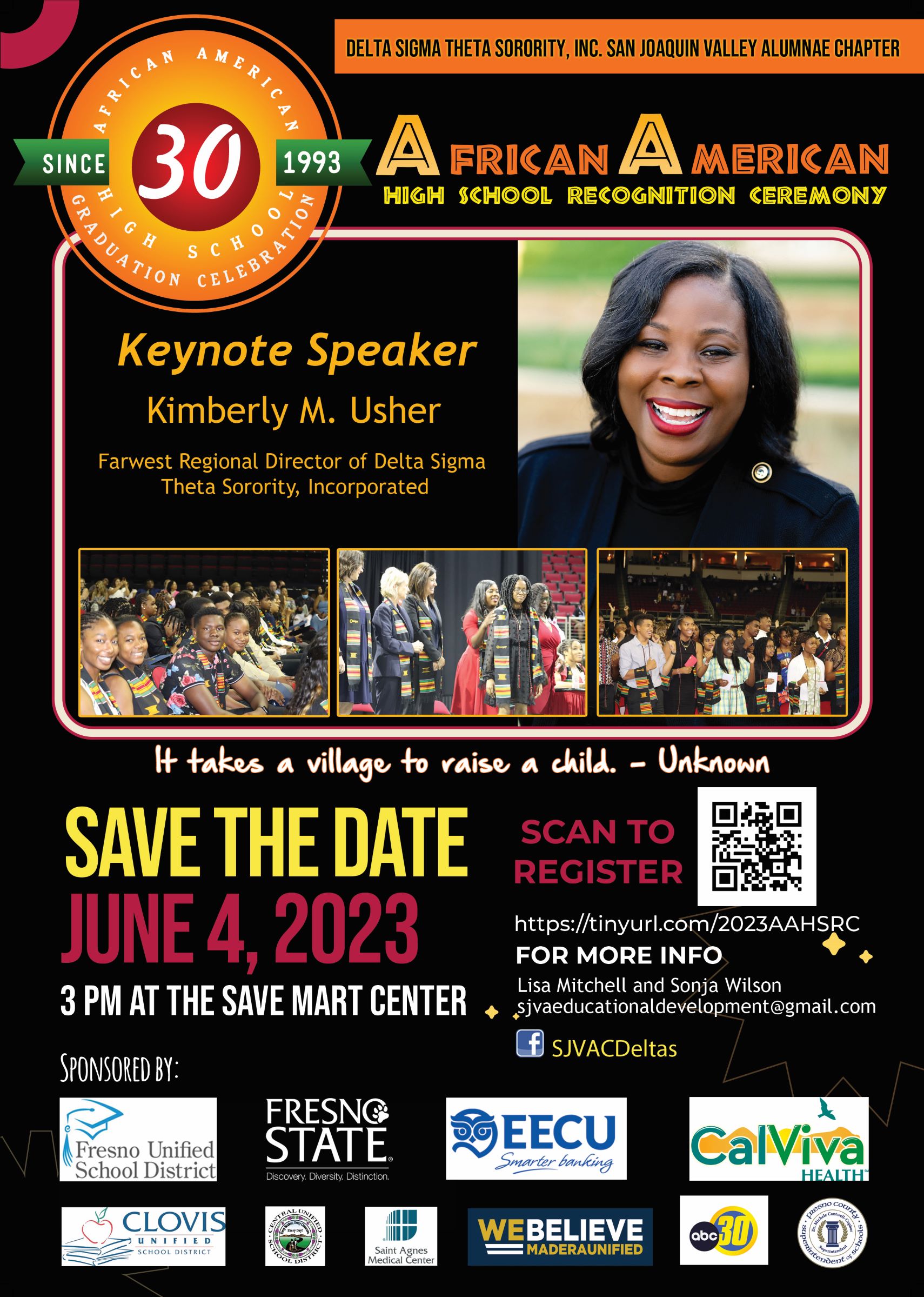 Sunday, June 4, 2023, at 3 pm
Location: Save Mart Center
Must register by May 23, 2023



Register Here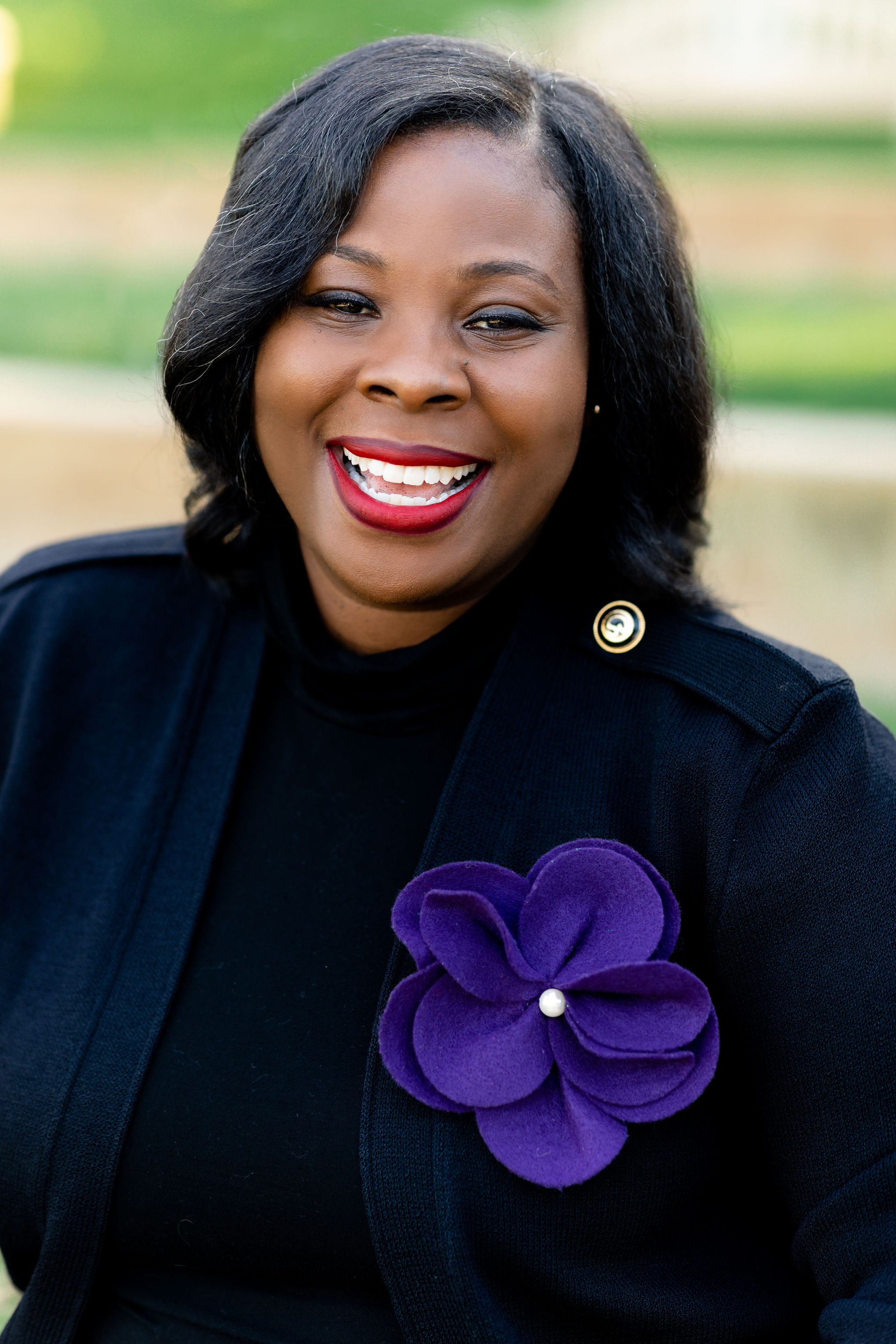 Kimberly M. Usher is a native of Los Angeles, California and a proud member of the Foothill Alumnae Chapter of Delta Sigma Theta Sorority, Inc. A committed servant and leader within the sorority, she currently serves as the newly elected Regional Director of the Farwest Region of Delta Sigma Theta Sorority, Inc. an honor she frequently refers to as a blessing. Soror Usher is responsible for the daily management of the region's ninety-five chapters which spans nine states and two countries. Soror Usher is proud to represent one of the most culturally diverse regions within the sorority's global network with chapters in Asia, Alaska and the islands of Hawaii.
Always committed to honoring God through fidelity to her life's purpose, Jeremiah 29:11 serves Kimberly as a constant reminder that with every moment she is blessed to wake up, there is a divine plan to be better, stronger and wiser than her yesterday. Purposed by design, Kimberly is committed to her faith walk which encompasses a plan to prosper in her service to humanity, to render hope to the hopeless and inspire future leaders from all walks of life and within the sisterhood of Delta Sigma Theta.
Soror Usher currently works for the City of Hope as a Senior Manager of Investigations and Workplace Policies. Inspired by the love she has for her grandmother whom she affectionately calls, "NaNa", she is an advocate for cancer research and organizations actively striving to cure the disease. She is an alumni of the University of Cincinnati where she received a Master of Science degree in Criminal Justice and a proud alumna of Dillard University, New Orleans, Louisiana a Historically Black College and University, where she obtained a Bachelor of Arts degree in Political Science. Notably, Ms. Usher was inducted into the university's 2017 inaugural 40 Under 40 class for her professional achievement in public service.
Kimberly is a daughter, sister, friend and most of all she is the proud aunt to her niece Hadyn whom she loves dearly.
We are a private, non-profit organization founded in 1913, whose purpose is to provide assistance and support through established programs in local communities throughout the world. The major programs of the Sorority are based upon the organization's Five-Point Programmatic Thrust:
Economic Development
Educational Development
International Awareness and Involvement
Physical and Mental Health
Political Awareness and Involvement
Chapter
The San Joaquin Valley Alumnae Chapter was chartered on June 19, 1980 as the 661st Graduate Chapter of Delta Sigma Theta Sorority, Inc. Twelve women came together by linking hands with the community, civil rights groups, churches, educational institutions, social and business organizations - reuniting themselves in the true sisterhood of DST. Members of Delta Sigma Theta Sorority, Inc. are college-educated women committed to excellence in higher education.
San Joaquin Valley Alumnae Chapter
Executive Board
President – Dr. Alicia B. Becton

Vice President – RoShanda J. Myers

Recording Secretary-Winnie L. Fletcher

Corresponding Secretary – Christina M. Wells

Financial Secretary – La Yneeta Shipman-Mills

Treasurer – Linda P. Simpson
Purpose:
Research has shown that 68 percent of African-American students graduate from high school. Those rates are about 10 to 15 percent less than the graduation rate of white students. There has been significant gains in graduation rates for African-American students, but they still have the farthest to go.
The purpose of this recognition is to acknowledge graduating seniors who have reached this noteworthy milestone, and who might not otherwise be recognized individually.
Our goal is to intentionally focus on the positive outcomes of African-American students. This event recognizes and draws attention to needs of our minority college bound youth to continue their education.
Who Should Participate:
Although the focus is on African-American students, any graduating senior can participate. Each participant will receive a certificate of recognition and a Kente Cloth. Students with an overall GPA of 3.5 and above will receive a honor cord (must mail in a transcript showing proof of a 3.5 GPA to:
SJVA Delta Sigma Theta Sorority, Inc P.O. Box 11214 Fresno, CA 93772
IMPORTANT: ONLY HIGH SCHOOL SENIORS CAN APPLY FOR SCHOLARSHIPS
Deadline Extended to Friday, April 28, 2023
Delta Sigma Theta Sorority, Inc. (San Joaquin Valley Alumnae) Scholarship Application
Please note that applying for the San Joaquin Valley Alumnae Scholarship will put students in the running for several other scholarships that will be awarded by the scholarship committee.
We provide the platform for community partners to give scholarships in their name to support higher education and success outcomes for our central valley youth. For a full list of all of our amazing sponsors, please see the "Our Sponsors" tab.
Fill Scholarship Application online or download the application here
Iota Nu Lambda Education Foundation 2023 Scholarship Application
For More Information:
If you have any questions regarding the scholarship application, please contact the scholarship committee at sjvascholarships@gmail.com
For questions regarding African American High School Recognition Program, please contact
Ms. Lisa Mitchell or Mrs. Sonja Wilson at sjvaeducationaldevelopment@gmail.com
Sonja Wilson and Lisa Mitchell
Co-Chairs, African American Recognition Program, SJVA Chapter
Dr. Nicholette King-Rabetsimba and Kameka Pulliam
Co-Chairs, Scholarship Committee, SJVA Chapter
Dr. Alicia Becton, President, SJVA Chapter
We provide the platform for community leaders and organizations to give scholarships in their name to support higher education and success outcomes of our central valley youth.
As a result of this work, over the past 5 years we have been approached by several community partners wanting to provide scholarships for students pursing higher education. To date we have awarded over $187, 000 in scholarships to students thanks to the overwhelming support from our community partners.
We would like to give your business/organization the opportunity to support your central valley graduating high school seniors by providing a scholarship for a deserving student. It is not a requirement to be a part of a business or organization to give a scholarship or make a donation. Any donation large or small is appreciated.
Examples of donation can include sponsoring a student participant in the amount of $16, books fees and tuition cost, $250-$2000 or greater.
To make your contribution more visible we are pleased to recognize your company/business in the African-American High School Recognition Program.
Our Sponsors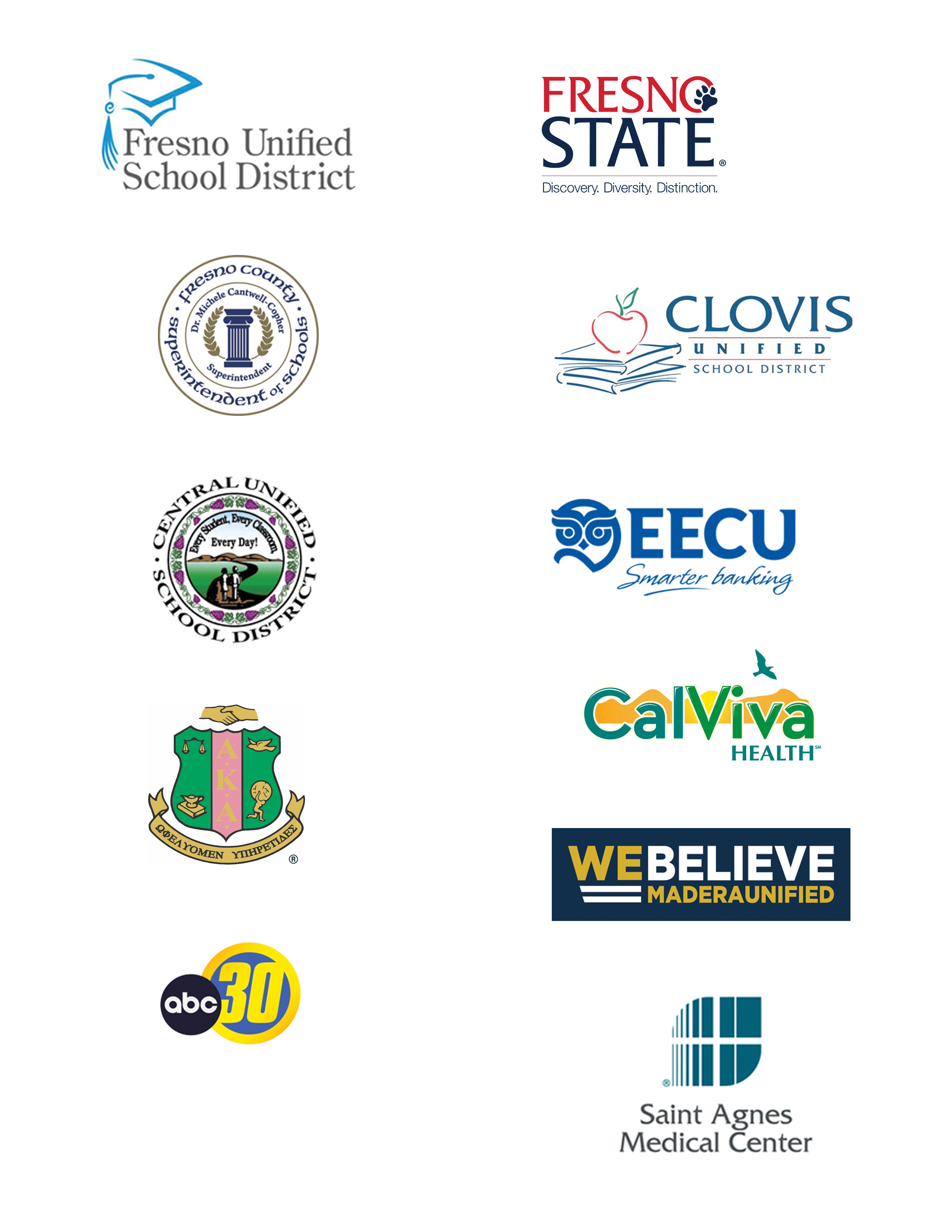 ABC 30
Alpha Phi Alpha Fraternity, Inc.
BAPAC
Bulldog Scholarship
CalViva Health
Central Unified School District
Central Valley Black Nurses Association
Central Valley Community Foundation
Central Valley Education Foundation HBCU Scholarship
Central Valley New Market Tax Credit
City Councilmember Luis Chavez
Clovis Unified School District
Educational Employees Credit Union (EECU)
Dr. Jeffrey Curtis Future Educators Scholarship
Drs. Robert and Edythe Stewart Scholarship
Economic Opportunities Commission
Emari's Village
George L Greene #118 Masonic Lodge
Greater Heights
Fresno County Superintendent of Schools
Fresno State African American Alumni Club
Hendrix Higher Education Scholarship
Huberto Herbie Ponce Jr. Memorial Scholarship
Humphrey Family Scholarship
James Hunt Memorial Servant Leadership Scholarship
King Rabetsimba Family Scholarship
Kremen School of Education and Human Development
Livewell Scholarship
Mildred Benson
Miller Family
Omega Psi Phi Fraternity, Inc. Chi Nu Chapter
Patrick D. Dantzler Commitment to Health Care Excellence Scholarship
Phi Beta Sigma
President Saúl Jiménez-Sandoval Office
Earnestine Geneva Breazell Memorial Scholarship
Steven & Stephanie Gay
Susan Curtis Kindness Scholarship
Team Treadwell Goals & Values Guide Scholarship
The Luke-Monroe Memorial Educational Scholarship
The Robert W Sims Memorial Scholarship
Tommy L. Barfield Dare to Dream
Trustee Board Member Keshia Thomas
Wells Scholarship
Willy James Whisenhunt R.Phd

You can also reach Sonja Wilson and Lisa Mitchell at sjvaeducationaldevelopment@gmail.com or on Facebook at SJVAC Deltas-Fresno.
Address:
San Joaquin Valley Alumnae Chapter
P.O. Box 11214
Fresno, CA 93772