Admissions and Recruitment
Campus Tour Request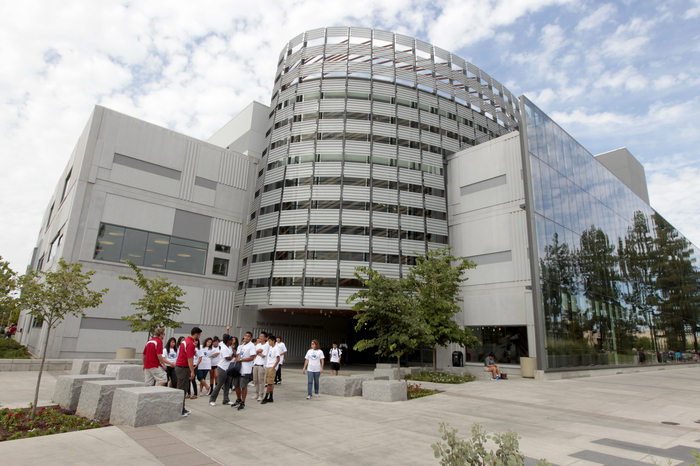 Important Reminders for Campus Tour Guests:
Guests should complete the Daily Health Screening Questionnaire in advance of coming to campus. If the screening questionnaire results in the guest receiving a red X, the guest should not attend the event.
For outdoor events and activities, face coverings are not required regardless of vaccination status but are highly encouraged if cannot socially distance themselves.
If guests become ill within two (2) days after the event, they must notify Admissions and Recruitment at 559.278.2261. Admissions and Recruitment will then contact the campus Office of EHS/Risk Management.

Parking is enforced and daily parking permits can be purchased at any of the parking dispensers for $5.00.

We are located in the University Center Room 100. The nearest student parking lot can be found in P30. The daily parking permit dispenser can be found near the University Health Center. Please select below from one of the following maps to assist:
Daily Health Screening Questionnaire
Attention: K-8 Grade/Elementary & Middle School Groups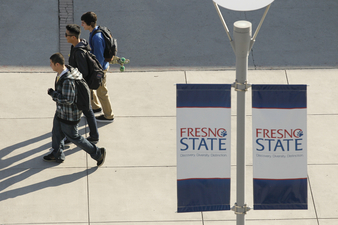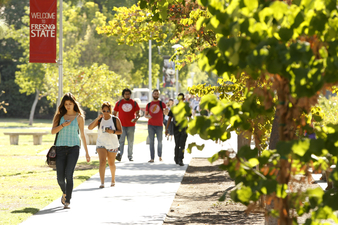 Individual and Family Tour Request
We are excited to welcome back families and individuals for our in-person campus tours.
Request a Campus Tour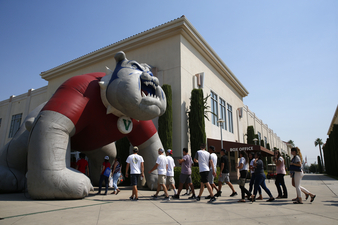 Group Tour Request
Fresno State provides an opportunity for groups from high schools, community colleges, and community-based organizations (e.g., Boys and Girls Clubs) to receive a group guided tour.
Request a Group Tour
Download Mobile@FresnoState App and take a Virtual Tour- App Store
Download Mobile@FresnoState App and take a Virtual Tour- GooglePlay Store
Please continue to check our website for the latest information regarding campus tours.