Office of the University Registrar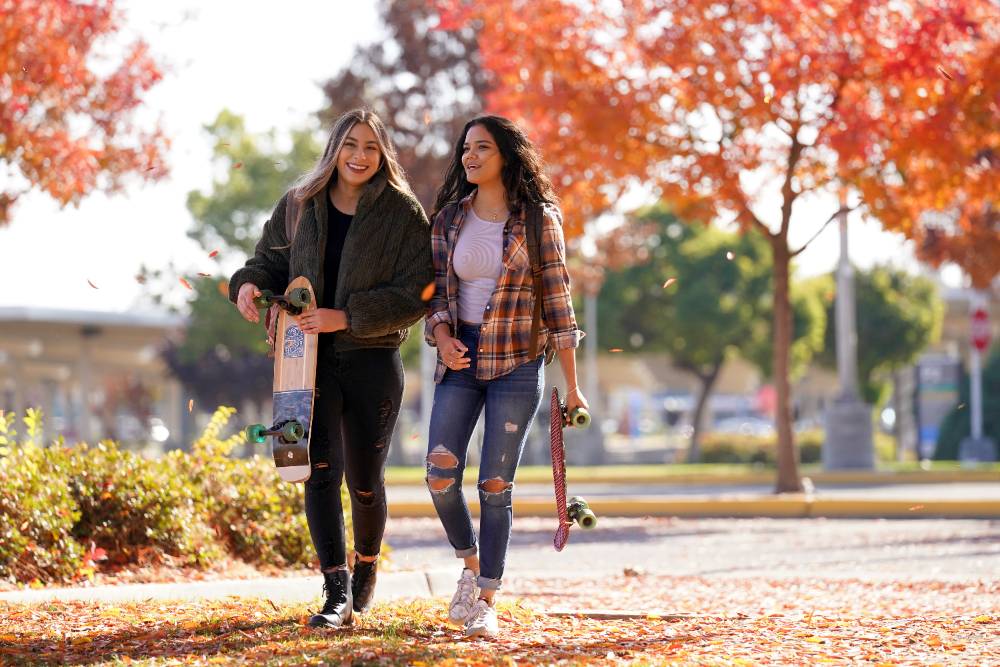 Purpose and Goals
In Fall 2020, Fresno State began a pilot program of Block Scheduling. Beginning with the Fall 2023 semester, all incoming first-time freshmen students will be registered into a block of 9-16 units worth of courses for both their fall and spring semesters. The blocks are designed to help students to complete needed to graduate while giving students the opportunity to build informal learning communities with others in similar majors.
List of Current Programs (Fall 2023) Participating in Block Schedules for First Time Freshmen (FTF):
College of Engineering
College of Social Sciences
College of Health and Human Services
College of Science and Mathematics, Building Opportunities through Networks of Discovery (BOND), Computer Science, Pre-psychology
College of Arts and Humanities
Jordan College of Agricultural Sciences and Technology
Craig School of Business
Kremen School of Education and Human Development (KSOEHD)
Undeclared Students
List of Current Programs that Require Registering with an Advisor and Will Not be Block Scheduled:
Smittcamp Honors College
Student Athletes
Things To Do:
If you are an incoming first-time freshman being enrolled in a block schedule, there are a couple items you need to complete prior to the semester beginning.
Login to your My Fresno State Student Center. You may receive multiple popups if you're logging in for the first time. Be sure to review each one carefully before continuing to the next page.
ACCEPT the Student Statement of Financial Responsibility popup. Please be sure to read the full agreement so you are aware of your financial obligations to the University.
ACKNOWLEDGE the Cal Grant recipient message. From your Student Center under the My Academic Records & Registration tab, click on the Class Enrollment link. When the popup message appears, review and click OK.
All California State University students are required to complete Title IX online training every academic year. It is part of a system-wide effort to ensure that all students are provided a safe learning environment. Information on this training can be found at http://www.fresnostate.edu/adminserv/title-ix/student-training.html.
Please note that failure to complete the training will result in cancellation of courses for the following semester.
Frequently Asked Questions
No, you are not required to stay in these classes.  The University has provided these classes to you and encourages you to stay enrolled.  If you drop a class(es) you are no longer guaranteed enrollment.
Please note: You may be part of a special program that requires permission before dropping classes. 

If the time/date of the class(es) does not work for you, you can swap to another section.  Once you change sections you are not guaranteed a space.
New incoming students are not able to change their majors until after the census date for the incoming semester. Changing your major after this date in the fall semester, may affect your spring block schedule. Check with your advisor when you are reviewing a new major.
If your block schedule was given to you because of your major, reach out to an advisor at your 

College Advising Center

. 
Many students take courses at their local community college while they are attending high school. If you are currently enrolled or have taken courses or plan to take courses during the summer, please be sure to notify your major's advising center.
Students who plan to take the AP or IB exam should reach out to their respective College Advising Center so this information is taken into consideration as you are being placed in your first semester's courses.  You can only receive credit for a course once, so if you are enrolled in a course you received or will receive AP/IB credit for, please notify your College Advising Center as soon as possible, or drop yourself from the course.
Great!  We encourage all students to take 15 units or more in order to stay on track to graduate.  You can register for more classes during your 

Dog Days Orientation 

date.
If you decide you no longer want to attend Fresno State, its best to reach out your Admissions Advisor before the semester begins.  

Students can also submit a 

Contact Form

 through the Admissions & Recruitment website.  

If the new semester has already started, please reach out to the Office of the University Registrar to discuss your dropping options.

If you are a continuing student and no longer wish to enroll after your first semester here, please reach out to your advisor.  All students are responsible for dropping themselves from courses and depending on the timing of your request, you may still be responsible for fees associated with that semester.