Welcome to Dog Days: New Student Orientation!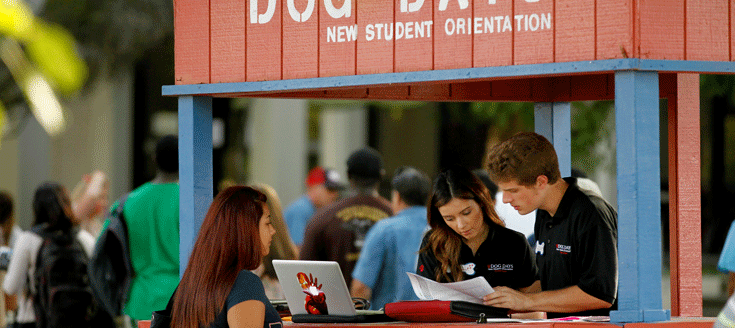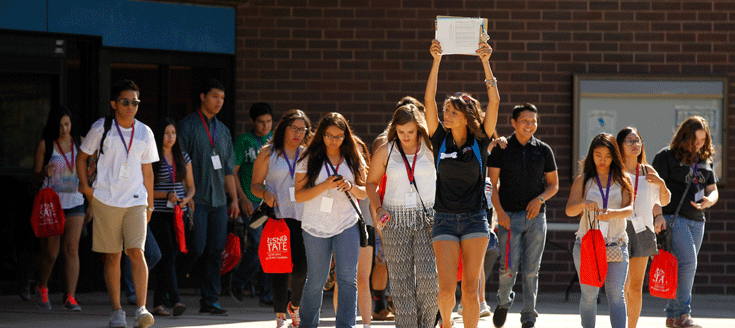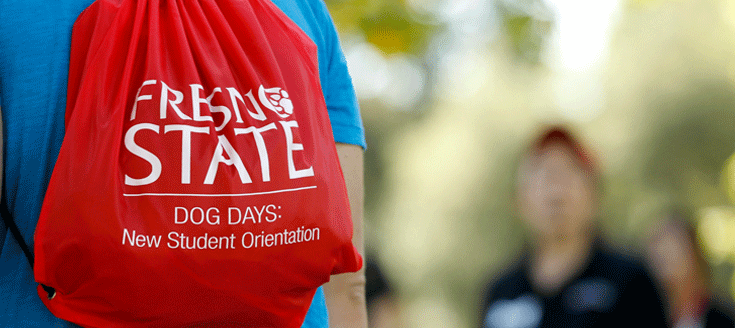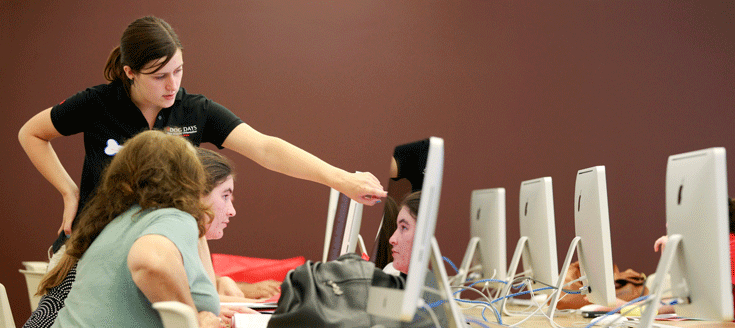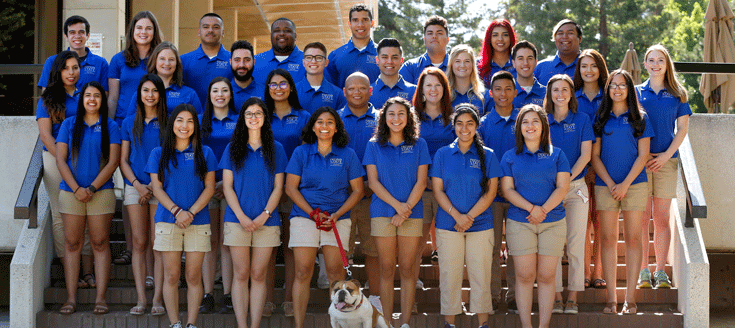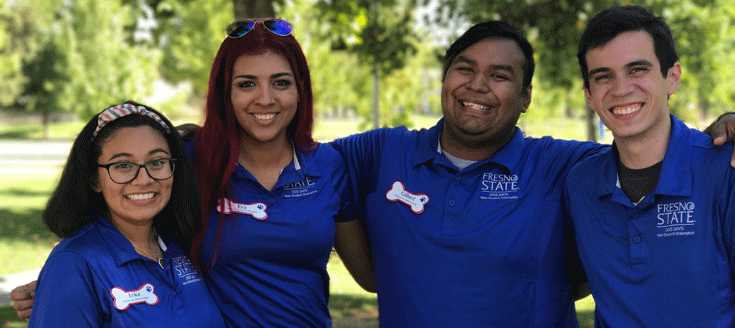 Dog Days: New Student Orientation is a program designed to help new students transition into the University. Whether you are coming in as a transfer student from another college/university or a first-time freshman from high school, we are here to help you acclimate to campus and register for classes.
During orientation students will meet with an academic counselor, a major adviser, and register for classes. In addition to learning about academic requirements, students will hear from a variety of campus programs as well as participate in a resource fair. Dog Days is mandatory for all incoming students.
Summer 2021 Dog Days
Dog Days will continue to be in a virtual format for orientation this summer for incoming Fall 2021 students. The Dog Days reservation system will open on March 15th and will remain open until May 1st for freshmen and June 1st for transfer students. Dog Days Orientation is mandatory for all incoming students and coincides with the accept/decline process through the office of Admissions and Recruitment.
Details regarding Dog Days will be located in the Admissions packet as well as on this website. After you make your reservation, students will receive instructions two weeks prior to their scheduled Dog Day in their Fresno State email. This email will have information to prepare as well as access to the Online Pre-Orientation. Students will also receive the link to their Virtual Dog Day 24 hours prior to their scheduled orientation in their Fresno State email.
Although Dog Days will be online this summer, students will still attend their virtual orientation on the date that they register for in either June or July.
Questions can be directed to the Dog Days Office at 559-278-4885 or dogdays@mail.fresnostate.edu.
Sincerely, Fresno State podcast
Do you love podcasts? Listen to the new Sincerely, Fresno State podcast through the Office of New Student and Family Programs. You can find it on the website through the link above or on Spotify or Apple Podcasts.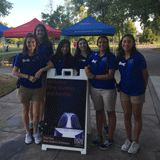 REGISTER FOR DOG DAYS
All new students attending Fresno State must attend Dog Days prior to their first semester on campus.
Frequently asked questions
Dog Days is the first step as a Fresno State student. Here are some frequently asked questions for incoming students.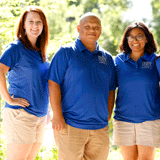 Contact Us
Still have questions? Contact us.