Transfer Orientation Schedule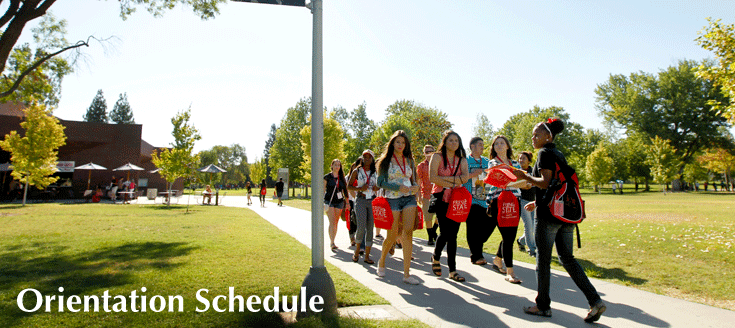 Dog Days for incoming Spring 2022 transfer students will be held on Friday, December 3rd and Friday, January 7th. Students can select either date although some majors are only represented on one date. Dog Days will be mostly virtual but some majors will have the coice to attend Dog Days in-person on December 3rd. Students choosing to attend Dog Days in-person will be notified of safety requirements prior to attending orientation. Reservations for Dog Days can be made from October 1 - November 15, 2021 on the my.fresnostate.edu Student Portal in conjunction with the accept/decline requirement through Admissions.
Students must be present for the entire orientation in order to be cleared for registration.
Winter orientation begins promptly at 1:00 p.m. and ends at 5:00 p.m. Students must be present for the entire orientation, in-person or online, to be cleared for class registration. Students registered to attend in-person Dog Days will be able to "check-in" starting at 12:00pm. Students registered to attend virtual Dog Days will receive virtual Zoom links 24 hours prior to their scheduled Dog Days Orientation.
During the new student orientation students will learn about university policies and procedures. Students will meet with Academic Counselors and Peer Advisors to learn about General Education, Major Advising, and their chosen College/School in preparation for class registration.
Students who leave early will not be eligible to register for classes and may have their admission to the university subject to cancellation.