Directions and Parking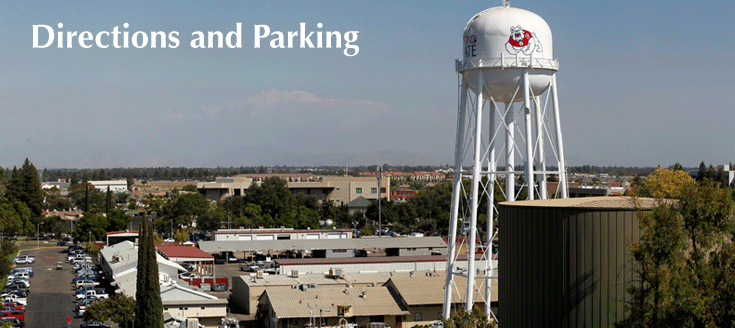 Dog Days for incoming Spring 2023 transfer students will take place in the Satellite Student Union in the winter.
Dog Days for the Fall 2024 semester will be held in the Resnick Student Union in June and July.
Parking permit codes will be emailed to students prior to their in-person Dog Days Orientation. Students can also download the PayByPhone app for a faster parking experience. The PayByPhone app is used by the campus during the school year.
PARKING PASS
Parking is strictly enforced on-campus. Dog Days provides its participants with a one-day parking pass as a part of their Dog Days registration. Dog Days will have limited staff in the parking lots during Dog Days to assist with parking. Dog Days parking permits are only valid on orientation dates.
Directions from your residence to the school can be computed by clicking here.
Campus improvement projects typically take place during the summer so please arrive early to avoid potential road and parking lot closures on campus.
PARKING LOTS
During Dog Days we recommend that you park in Lot P1 near the intersection of Shaw and Maple Ave. Although the Dog Days parking permit is valid in any GREEN student lot, Lot P1 is the most accessible to the Resnick Student Union where you check-in for Dog Days in the morning.
CAMPUS MAP
Finding your way around the campus can be a challenge. You can print a campus map below that will help you find your way to DOG DAYS.
Click here to see a map of the campus.
From L.A.
Take US-101 N toward Hollywood Freeway
Keep left to take CA-170 N toward Sacramento
CA-170 becomes I-5 N
Keep left to take CA-99 N
Merge onto CA-41 N
Merge onto CA-180 E
Merge onto CA-168 E
Take the Shaw Ave. exit
From San Francisco
Take I-80 E toward Oakland
Merge onto I-580 E toward CA-24
Keep left to take I-205
Merge onto I-5 N
Merge onto Ca-120 E
Merge onto CA-99 S
Merge onto CA-180 E
Merge onto CA-168 E
Take the Shaw Ave. exit
From San Jose
Take CA-87 S
Merge onto CA-85 S
Merge onto US-101 S
Take the 10 th Street /CA-152 E exit
Turn left onto E 10 th and continue to follow the CA-152
Turn slight right onto Pacheco Pass/CA-152 E
Take CA-99 S
Merge onto CA-180 E
Merge onto CA-168 E
Take the Shaw Ave. exit