Become an Orientation Leader!
Orientation Leader Application
Are you looking for a way to make a difference? The Dog Days Orientation Leader position is a great way to impact the campus and have a great summer job experience. You can fill out the application online using the link below. Applicants must be current Fresno State students in good academic standing.
If you have questions about the position you can download the job description below or attend a Zoom interest session.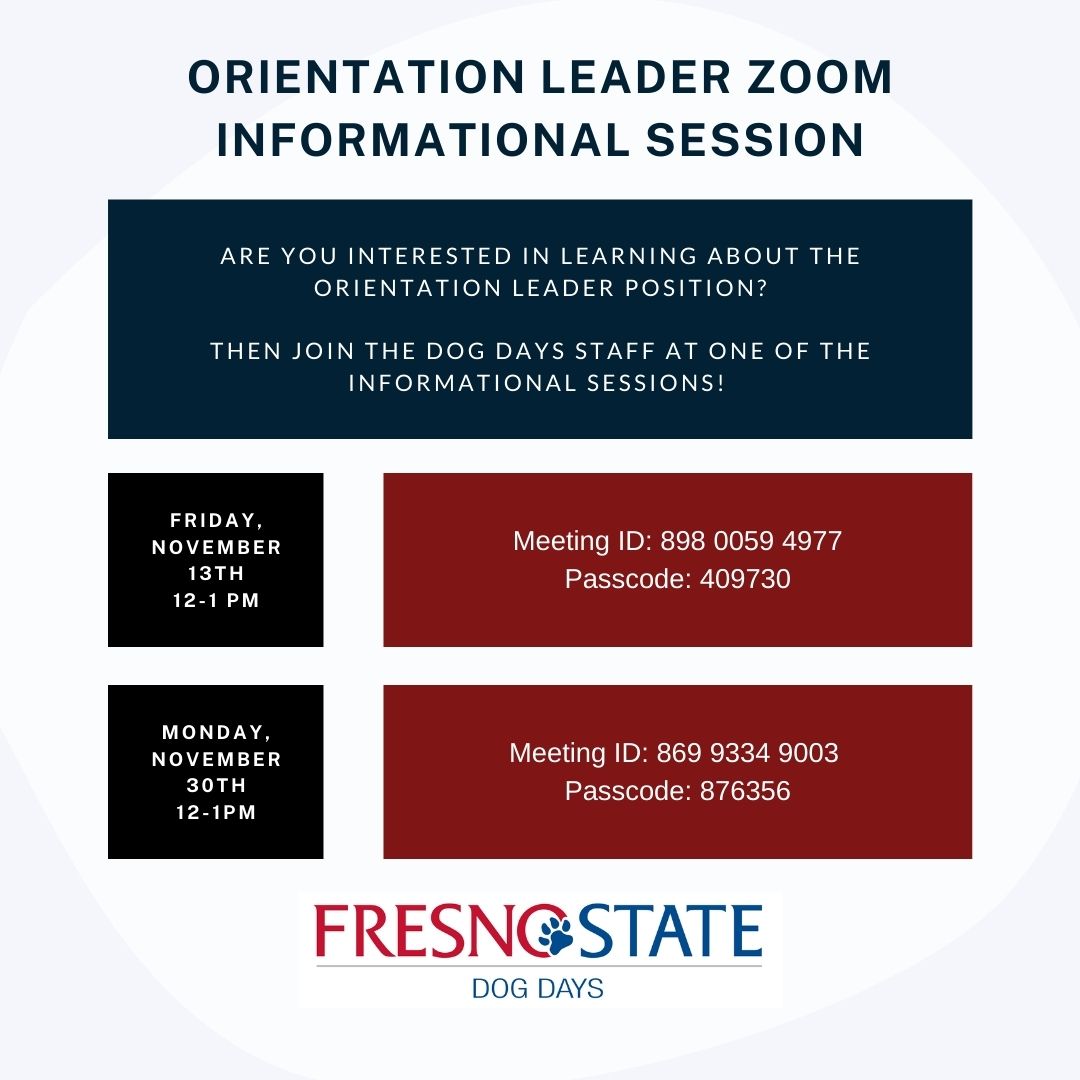 Follow us on social media to learn more about this amazing opportunity! @fresnostatedogdays
Orientation Leader Online Application