Welcome New Bulldogs!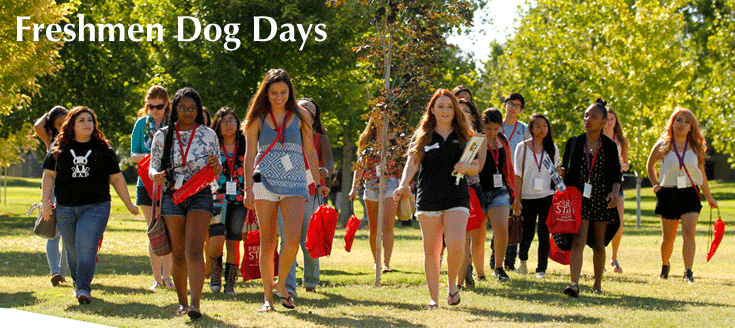 Dog Days for the upcoming Fall 2022 semester will be held in-person and online this summer
Dog Days Freshman Orientation is a program designed to assist you with your transition to the Fresno State community both academically and socially. Attending Orientation is an important step in making the transition to life as a Bulldog and is the best way to acclimate yourself as a new Fresno State student. Dog Days gives students the opportunity to meet with an academic counselor, meet with a major advisor and receive priority new student registration. It is also an opportunity to learn about all of the policies and procedures that are unique to Fresno State.