Online Orientation Section 2:4
Getting Involved
Getting involved is a very important part of college life, it helps you transition and really feel connected to the university. We encourage you to learn about the many ways you can become involved on campus.
Student Involvement
/studentaffairs/studentinvolvement/

The Student Involvement office, located on the top floor of the University Student Union, provides information on clubs and organizations to students who are looking for ways to get involved on campus. You can pick up a list of all the student clubs and organizations on campus and find a club that meets your interests. This office also provides information on getting involved in student government.
---
Athletics

Athletics are another great way that students can get involved on campus as either an athlete or a supporter of Bulldog Athletics. Fresno State is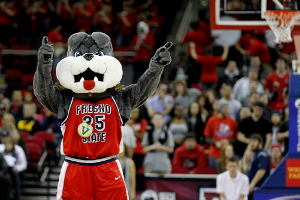 currently part of the Mountain West Conference and competes in a number of sports. Students get in free to almost all athletic events, except football, where students receive discounted tickets. Tickets can be purchased at the Bulldog box office, the University Student Union or online at GoBulldogs.com.
---
Student Recreation Center

The Rec Center's mission is to provide quality recreational opportunities, experiences, and facilities for the university community. These programs and services are designed to develop a lifetime interest in recreation and fitness activities. Opportunities for fun and fitness include:
• Fitness classes (approximately 15 per week)
• Recreation equipment rental
• Personal training and nutritional consultants
• Intramural sports

In addition, the state-of-the-art facility includes:
• 94,000 square-foot weight and fitness area
• Four-lane, 1/8-mile indoor track
• Four NCAA regulation size basketball and volleyball courts
• Locker and shower facilities

For students who love sports but do not want to play at the collegiate level, intramural sports is a great alternative. Intramurals allows students to meet new people, stay active, and play the sports they love. There is no cost associated with intramural sports because all students pay for them in their student fees. There is a full range of intramural sports offered year round that include flag football, soccer, volleyball, basketball, softball, tennis, water polo and ultimate Frisbee.
---
Associated Students, Inc.
www.fresnostate.edu/asi[BROKEN LINK]

Associated Students Inc. (ASI) is the recognized student body government at Fresno State. All Fresno State students are members of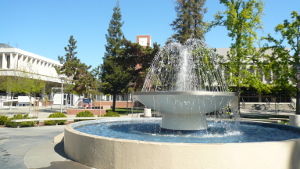 ASI and, as such, are given the opportunity to participate in the governance of the university. Through ASI, students have a voice to express their opinions, and the rights and interests of all students are protected.

The ASI office provides services and programs to meet the needs of individual students and the campus community as a whole and to stimulate the educational, social, physical, and cultural well-being of the University.
Some programs that ASI sponsors are:
• Library laptop loan program • Club activity grants
• Low-cost health insurance • Leadership scholarships
• Academic grants • Bulldog Blog & Campus Compass
• Office of University Affairs

For more information about all the programs and services ASI offers, visit the ASI office on the upper floor of the University Student Union, Room 317.